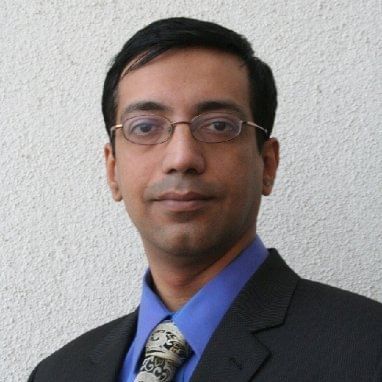 Trillion dollar economy… Internet of Things (IoT) and supporting digital technologies like big data analytics, AR, VR, Mobile programming have promised that number for quite some time now. Interests, queries, proofs of concept, prototypes, number of platform providers, number of customers, and number of players in the market have supported the evidence of the promises we all were looking forward to. However, we still not there yet. The proofs of concepts are not getting converted into pilots and pilots are not getting productionized. After spending last few years close to various companies in Energy, Power, Utilities, Entertainment, Industrial Manufacturing, Transportation I have realized that it is not easy for organizations to scale the R&D experiments and use them in production at a global scale. There are several challenges which are economic, financial, technical, and cultural in nature. Here are top 5 categories of challenges in scaling up.
Business Case(s): There are lot of factors that need to be considered in order to prepare the business case e.g. cost of labor, cost of parts, cost of connectivity, infrastructure, existing options, technology, customer's willingness to pay for the value add, customer's needs vs. wants, adoption rates and overall cultural elements. All these aspects vary drastically from region to region and from country to country. Thus it is very difficult to create a unique business case which will appreciate to all globally. This becomes first stumbling block to embark on the journey and get the necessary support for adopting the IoT.
Product/Solution definition(s): Concept of connecting to machines/things, receiving feedback and controlling their behavior or output is not a new concept. IoT technologies made it easier to implement, made easier to analyze the large data and reduced the costs. What this implies is that several organizations, several countries or several groups already have developed some solution to accomplish partial objectives of the IoT solution. These variety of projects and technologies create several constraints in adopting the new solutions as consumers are not willing to accept any "regression" from the existing solution. Country specific variations in the business case also demands a different solution for that region. Code, regulations, privacy and security laws for each country also demand different features from the products. This results into a large proliferation of IoT solutions which can easily become overwhelming.
Technology: Variation in business cases makes everything very time sensitive. Product or solution variation as discussed above adds to the complexities. Developing a scalable, extendible architecture which can adopt to new demands, constant changes in technology and multiple and regional partner ecosystem becomes a mammoth task. One of the biggest challenges faced by IoT systems is in terms of master data management and integrity of data architecture. Integrating IoT systems into existing enterprise and cloud solutions of the organizations is often underestimated. Companies also face a huge challenge of scaling up the team and hire resources who are skilled in these technologies. Lack of interoperability, lack of standardization is also a huge issue especially when you are building a solution with multiple partners.
Governance: IoT projects are truly cross-functional in nature. The processes in the organizations are either catered towards developing a new industrial product or implementing an IT system. IoT solutions are about developing a Digital-Industrial solution which involves complexities of industrial products requiring appropriate attention to security of the underneath things and meticulous monitoring of the combined smart, connected product along with the agility and rapid development processes which we are accustomed to in the digital world. This results into a clash of cultures and it becomes a challenge to define a well-defined governance process which caters to needs of different functions like Engineering, IT, Manufacturing, Service and Repairs, Support, R&D, Sales and Marketing and the executive management. The variation in product needs, business cases do not help in passing the necessary gates in this whole process.
Organizational boundaries: Change management is a huge task in order to get global production development and deployment of IoT solutions. It starts with aligning various functions, various subsidiaries, various regions and country level offices. There is a usual problem of working in silos due to limitations imposed by cultural, social, language and time differences. We already discussed the aspect of various past solutions developed. Because of this, these offices are not either willing or able to scale the necessary team members. Every group has a different business target and IoT solution development or deployment often becomes a hurdle in achieving that. Also, there are multiple global initiatives taking place at the same time and it is difficult to give justice to all. Every country office has different favorites when it comes to partnerships thus creating more issues. The business processes are also different and so are the tools used by various stakeholders. Change Management becomes extremely critical and needs to be initialized right from the beginning to make the global rollout successful.
IoT is as promising as it is depicted by various research reports. It's a question of "when" and not "if" these predictions will come true. Organizations need to overcome these challenges methodically in order to realize the promised benefits. It will need tremendous commitment from the executives, perseverance from the management and openness and cooperation from various functions and geographical offices, subsidiaries of the company.
---
Register for LiveWorx 18 to learn more about the latest IoT technologies. Sign up to be a LiveWorx Insider to get all the news and happenings!