On Tuesday, June 11th, Innovation Women will present the Innovation Women Pop-Up at LiveWorx in Boston. Innovation Women, an online visibility bureau for technical and entrepreneurial women, helps event managers find women speakers and helps women find speaking opportunities. With the goal of creating diverse and inclusive environments, the pop-up will focus on leadership, communication, mentoring, hiring, and self-advocacy in STEM fields. Attendees will also have access to our Coaching Corner, a chance for one-on-one meetings with experts in STEM careers, human resources, and diversity.
This pop-up is part of PTC's efforts to increase the number of female speakers in STEM and develop a balanced lineup for future LiveWorx events.
Over 25 Innovation Women speakers will take part in the pop-up, co-located at the BCEC Room 253B.
Schedule:
10:30am – 11:15am: STEM Leaders: Encouraging Diversity & Nurturing Talent
The individual talk and panel will address ways to support and encourage women and girls to enter and thrive in STEM fields.
11:15am – 12:15pm: Team Building with an Eye Toward Diversity
The panels in this session will discuss the importance of male allies and the skills necessary to build inclusive teams.
12:15pm – 1:00pm: Building a Culture of Inclusivity Using Purpose-Driven Leadership
In this individual talk and panel, speakers will deal with how best to develop inclusive environments, lead diverse groups, and focus teams on collaboration and positive results.
1:15pm – 2:00pm: Creating a Personal Brand to Advocate & Negotiate for Yourself
To get ahead, employees need to understand their worth and advocate for themselves. In these sessions, attendees will learn the language of confidence and how to negotiate. They'll also discover the value of personal branding in the workplace.
2:15pm – 3:00pm: Recognizing and Encouraging Confidence
Are you overthinking it? High achievers often do, sabotaging their own efforts and undermining their confidence. This panel and individual talk will deal with confidence — how to keep it, hire with it in mind, and how to encourage it in others.
04:00pm – 04:45pm: Communicating within a Diverse Pool of STEM Professionals
Communicating effectively involves including everyone in the conversation. These sessions will explore a science-based approach to help you speak up in any situation. Attendees will also hear examples of how inclusive communication helps retain and attract diverse talent in STEM fields.
05:00pm – 05:30pm: The Importance of Mentors
The panelists will discuss mentorship and its importance in an inclusive and diverse work environment.
Don't miss this inspiring content...be sure to register for LiveWorx today!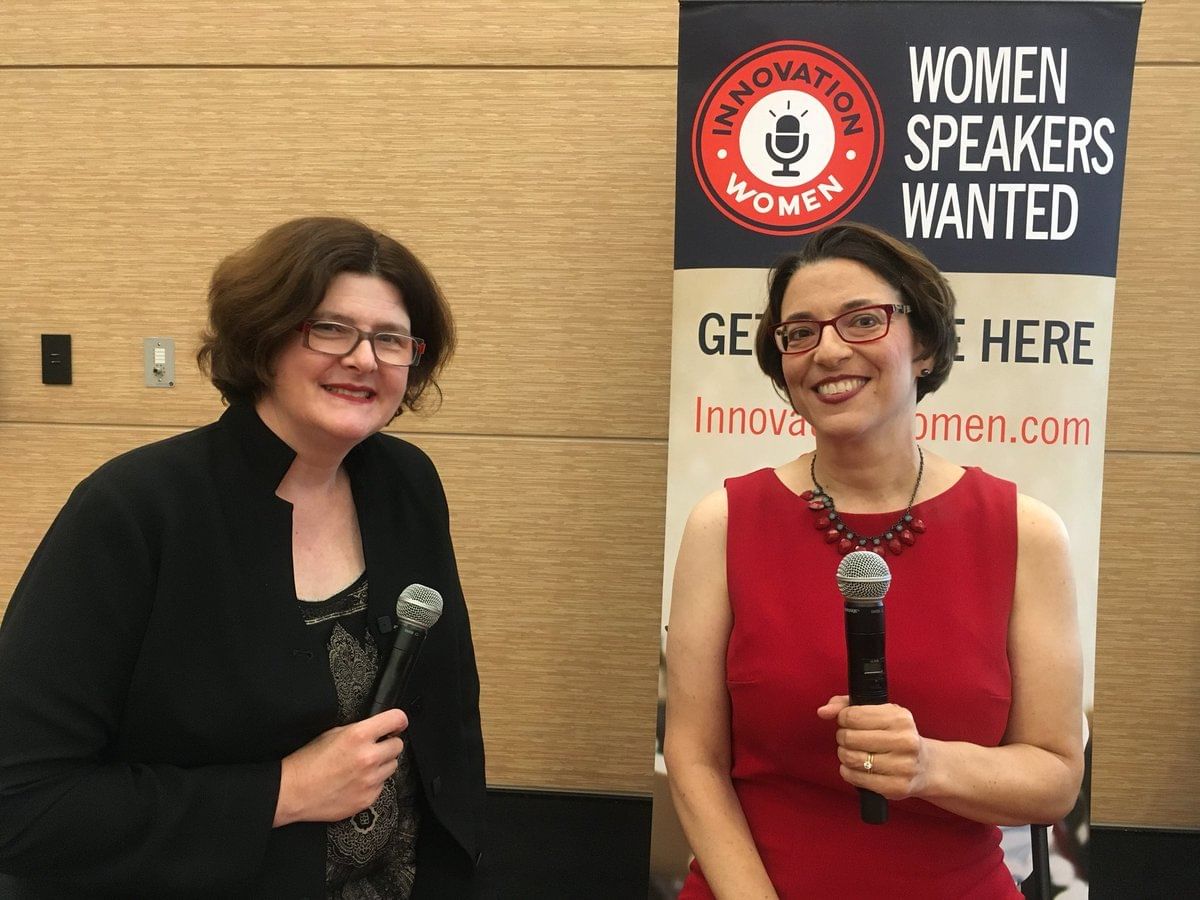 ---
Visit the Innovation Women Website