If you attended LiveWorx 2018, you may remember PTC's IoT controlled LEGO cars. This demo was run by a team of consultants and IoT experts from the PTC office in Uniontown, PA, and it was a popular activity in Xtropolis.
The same team is currently building a new, hands-on demo called R.O.V.E.R. (Remote-Operated Vehicle for Environmental Reconnaissance). It may sound complicated, but it's not! R.O.V.E.R. will easily and playfully introduce you to the wide range of possibilities offered by PTC's – and our partners' – technologies.
At its core, R.O.V.E.R is a robot that is controlled by an end user via ThingWorx. The user will be able to interact with R.O.V.E.R by issuing voice commands that are processed in ThingWorx via a custom talk-to-text widget and sent to Microsoft Azure's LUIS voice processing system. Interactions include directing R.O.V.E.R to move to a certain "sector", directing it to rotate its solar panels and camera, or asking a for a data point that is being collected live and in real-time by onboard sensors. R.O.V.E.R will respond in real-time by moving or by relaying data points to the user.
R.O.V.E.R will be equipped with fully-functional temperature and humidity sensors, solar panels, and camera. Additionally, a Vuforia Studio experience will allow for the user to inspect R.O.V.E.R and view real-time data collected from the on-board sensors.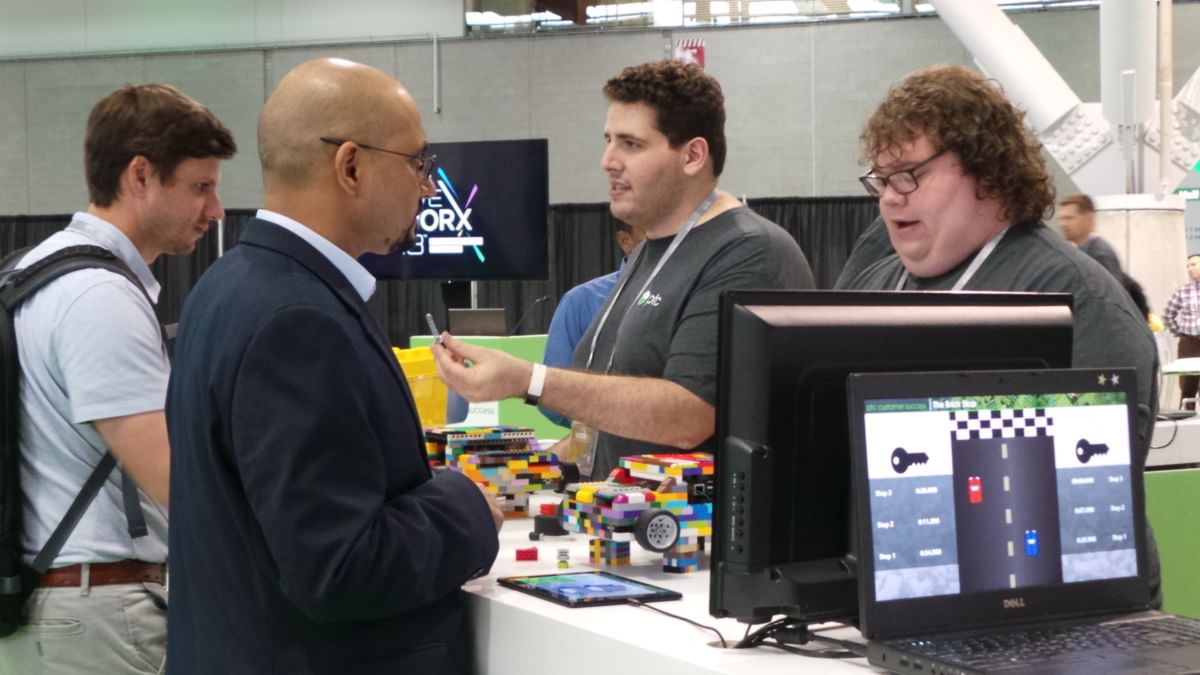 Visit the PTC Customer Success Learning Lounge (Located in the Product HQ area) in Xtropolis and get hands-on insight into some key PTC technologies. The items being showcased include:
ThingWorx

Displaying real-time data quickly to the end user
Displaying time series charts of data collection
Utilizing the platform to create a response in the physical object (directing R.O.V.E.R to move and/or rotate a device)
Displaying extendibility of ThingWorx by creating custom widgets (Talk-to-text widget)

Vuforia

Demonstrating Model Targeting
How Studio can be utilized to display real-time data in a timely fashion

Microsoft Partnership

Utilizing Microsoft Azure Cloud Services' LUIS voice processing system
We – and R.O.V.E.R. - look forward to seeing you!
---
View PTC Software Training Courses at LiveWorx