Serial entrepreneur Jeff Karp has a philosophy for his laboratory: find important problems and get solutions to people quickly. To learn about the exciting technologies emerging from Karp's lab, join us at DeviceTalks Boston on Oct. 8-10.
After Jeff finished his PhD in chemical and biomedical engineering at the University of Toronto, he knew he wanted to work with Robert Langer.
"He's the intergalactic translational superstar," Karp said.
Langer, a professor at the Massachusetts Institute of Technology and one of the most cited engineers of all time, receives thousands of applications per year from people looking to join his lab, Karp said. So when Langer wrote back to Karp telling him that his lab didn't have enough funding to take him, Karp took matters into his own hands.
"So I wrote him back and said, 'Well, if I brought my own funding, would you take me?' and he wrote back immediately and said, 'Yes,'" Karp told us. "And then I said, 'Would you put that in writing?'"
He applied for a fellowship with the Canadian government, attaching Langer's promise to his application. He was soon on his way to Massachusetts for a two-year fellowship, where he trained under one of the world's most prolific innovators.
The lessons Karp gleaned from his time with Langer have stuck with him throughout his career. Now that he runs his own lab at Boston's Brigham & Women's Hospital, he tries to embody some of the things he learned from Langer.
"He is an incredible role model – he's very supportive of the people in his lab. He's showing you what's possible by creating these new technologies and starting companies and when you're in his lab, he commits to being your perpetual mentor," Karp said. "So anybody who joins my lab, I tell them, 'I commit to being your mentor for life,' whether it's a high school student, undergraduate, post-doc – I commit to helping them whenever needed."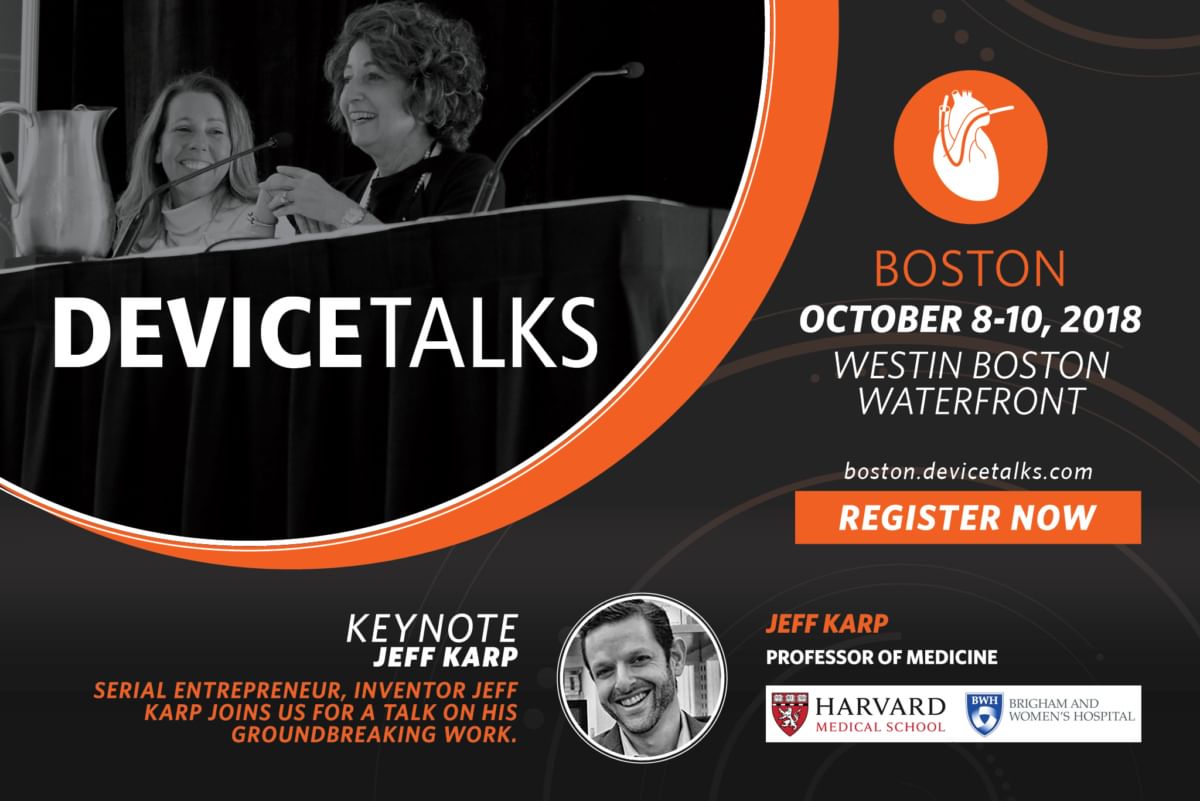 Maximizing Potential
A slew of companies have been founded thanks to research from Karp and Langer. Most recently, Woburn, Mass.-based Frequency Therapeutics launched a clinical trial of a first-in-class drug designed to restore a person's hearing. The drug, which is delivered directly to the ear by injecting a drug-eluting gel, is based on work conducted by Karp at Harvard Medical School and Langer at MIT.
Langer and Karp discovered that a cocktail of small molecules could trigger the proliferation of progenitor cells, activating the body's ability to regenerate itself.
Frequency Therapeutics began with hearing loss, hypothesizing that triggering progenitor cells in a person's ear will help them regrow the tiny hairs that are found in the inner ear and are essential for hearing.
But Langer, Karp and the Frequency Therapeutics team sees its 'Progenitor Cell Activation' method as a platform that could be used across an array of therapeutic areas.
Choosing to work on important problems and finding a way to maximize the potential of the work is just another lesson from his days in Langer's lab, Karp said.
"Bob will often say that it takes just as much time to work on something important as it does to work on something that's not important. So the onus is on us to do the most impactful work we possibly can with the time we have," he said.
In Karp's lab, researchers are taught to find solutions that could quickly help people, while still relying on rigorous science.
Karp's lab also comprises people with diverse academic backgrounds, which he said was entirely intentional.
"We've had people from over 30 countries in our lab and we have very minimal overlap in expertise. We'll have chemists, chemical engineers, mechanical engineers, clinicians, biologists, immunologists, surgeons, dentists etc," he explained. "The idea is when you have people around a table and we're brainstorming solutions, everyone can provide a unique perspective and contribute value which is very fulfilling."
The other part of Karp's scientific philosophy? Leave your ego at the door.
"I think ego, which is linked to insecurities, can lead to a lot of bad decisions and create a non-conducive environment because then things can become competitive. By developing an awareness of when ego takes over, one can focus on good decisions that are in the best interests of everyone involved – this maximizes people's likelihood to go 'all-in' as everyone benefits" he said.
The process of innovating within academia and industry is deeply rooted in relationships, Karp added.
"If you have good relationships with people, it can lead to so many other things. It can be hard to see that when you're in so deep, but it really can," he said. "It just becomes a huge win for everybody."

To learn about the exciting technologies emerging from Karp's lab, join us at DeviceTalks Boston on Oct. 8-10.
---