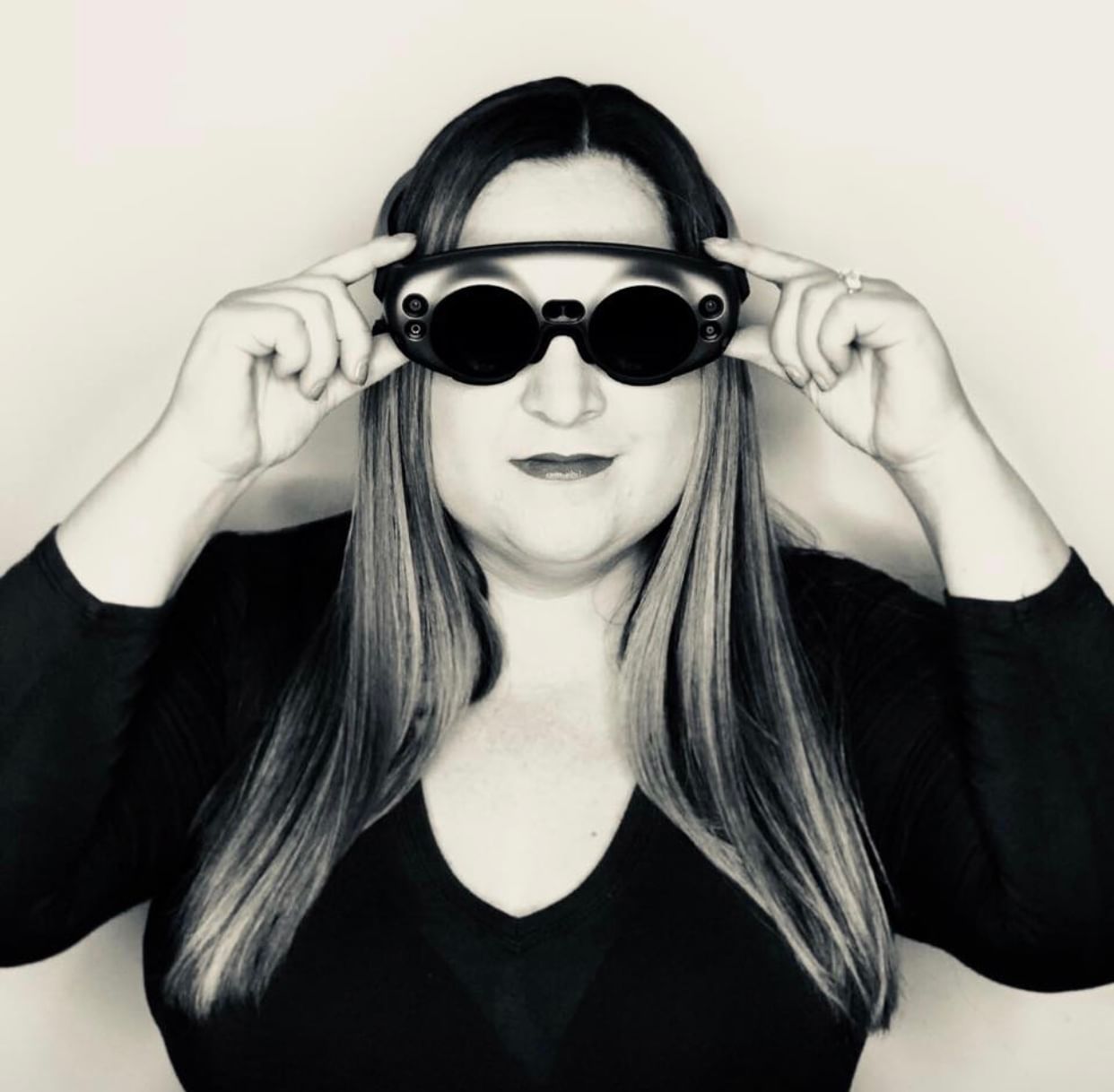 LiveWorx is excited to introduce Cathy Hackl, Futurist & AR/VR Author + Enterprise Marketing at Magic Leap, as an AR/MR/VR Track Spotlight presenter. Considered one of the top women in augmented reality and virtual reality by media like NBC and VentureBeat, Cathy works at the intersection of future technology and storytelling bringing augmented reality, virtual reality and mixed reality to audiences worldwide. You Are Hear Immersive Labs offers immersive experiences to engage, educate, and inspire with AR, VR, and MR, and is considered one of the Southeast's most prominent XR labs.
In her book, Marketing New Realities: An Introduction to VR & AR Marketing, Branding & Communications, Cathy delivers a dose of reality mixed with a twist of inspiration and backed with stats and facts. It's a playbook for AR/VR success, and she'll bring that knowledge and inspiration to the LiveWorx stage in June!

"AR and VR are not only the next computing platform, but are also the future of content and connection."

Cathy Hackl
The AR/MR/VR Track at LiveWorx will feature Cathy's Spotlight presentation alongside breakout sessions that will discuss business applications of these technologies ranging from product design to the factory floor, assembly and operations, service and training. Sample sessions include:
AR Design Strategies and Tools
Delivering a Powerful AR/VR User Experience for the Enterprise Employee
From CAD to Real-time: How to Make Your Assets VR/ AR Ready
How to Build an Augmented Reality Training Program
The Business Value of Immersive Realities
Register for LiveWorx today to gain insight into where the AR/MR/VR industry is going, and how you can be ahead of the curve.
---