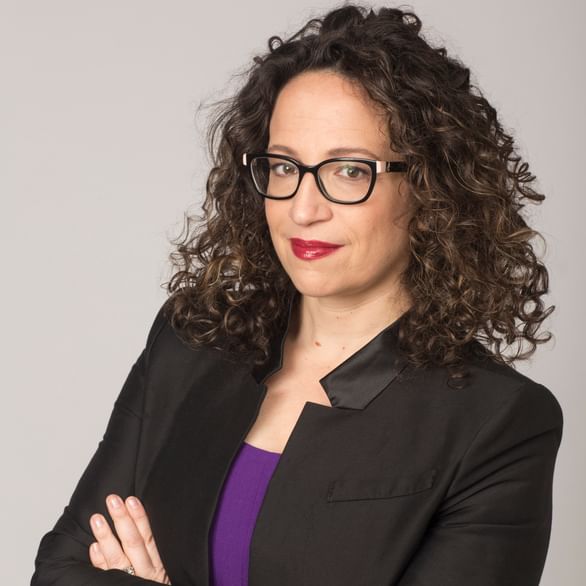 LiveWorx is pleased to announce Amy Webb, Professor of Strategic Foresight at the NYU Stern School of Business and Founder of the Future Today Institute, as an IIoT & Smart Connected Products Track Spotlight presenter. Her new book, The Big Nine: How The Tech Titans and Their Thinking Machines Could Warp Humanity, is a call-to-arms about the broken nature of artificial intelligence, and the powerful corporations that are turning the human-machine relationship on its head.
Webb writes extensively about artificial intelligence, emerging technology, digital media and the impacts/opportunities they present. She is the tech columnist and a contributing editor at Inc. Magazine, and she writes a column about the future of technology for The Nikkei (Japan). Her research has also been cited in several academic papers. Learn about her thoughts on how AI and other technologies will impact the way we live and work at LiveWorx 19!

"In order for A.I. systems to work, they need to be trained. And we, we humans, are their mothers and fathers. We are their study buddies. We are the ones these A.I. systems are learning from."

Amy Webb
The IIoT & Smart Connected Products Track at LiveWorx features Webb's Spotlight presentation and breakout sessions that will discuss the tools, processes, and tactics for implementing IIoT-related technologies. Sample sessions include:
Bell and Howell: Digital Transformation of Service Business
Data Driven Advantage- The Enterprise Value of the Digital Twin
Distributed Power Plant of the Future
Fitting New Life into A Traditional Industry: An IIoT Story
IoT Cybersecurity Standards: One Standard to Rule Them All!
Register for LiveWorx today to learn how to create a playbook for improving productivity and efficiencies at your organization.

---
View IIoT & Smart Connected Products Sessions