One of our most popular courses at LiveWorx is always the "Update to Creo…" class. We offer it every single year and it's always fully booked. A true evergreen course!
Strictly speaking, it's not the same class, but it always has the same learning objective. It targets existing users of Creo who want to get familiar with the new functionality in the latest (or coming) version. So, with Creo 5.0 being released this Spring, this year's class is going to be "Update to Creo Parametric 5.0 from Creo Parametric 4.0."

If you're updating to Creo 5.0 soon, this 1-day class is a great opportunity. But even if you are not going to update for a while or are undecided, you can do a deep dive into what's available and it could help you make the decision to update.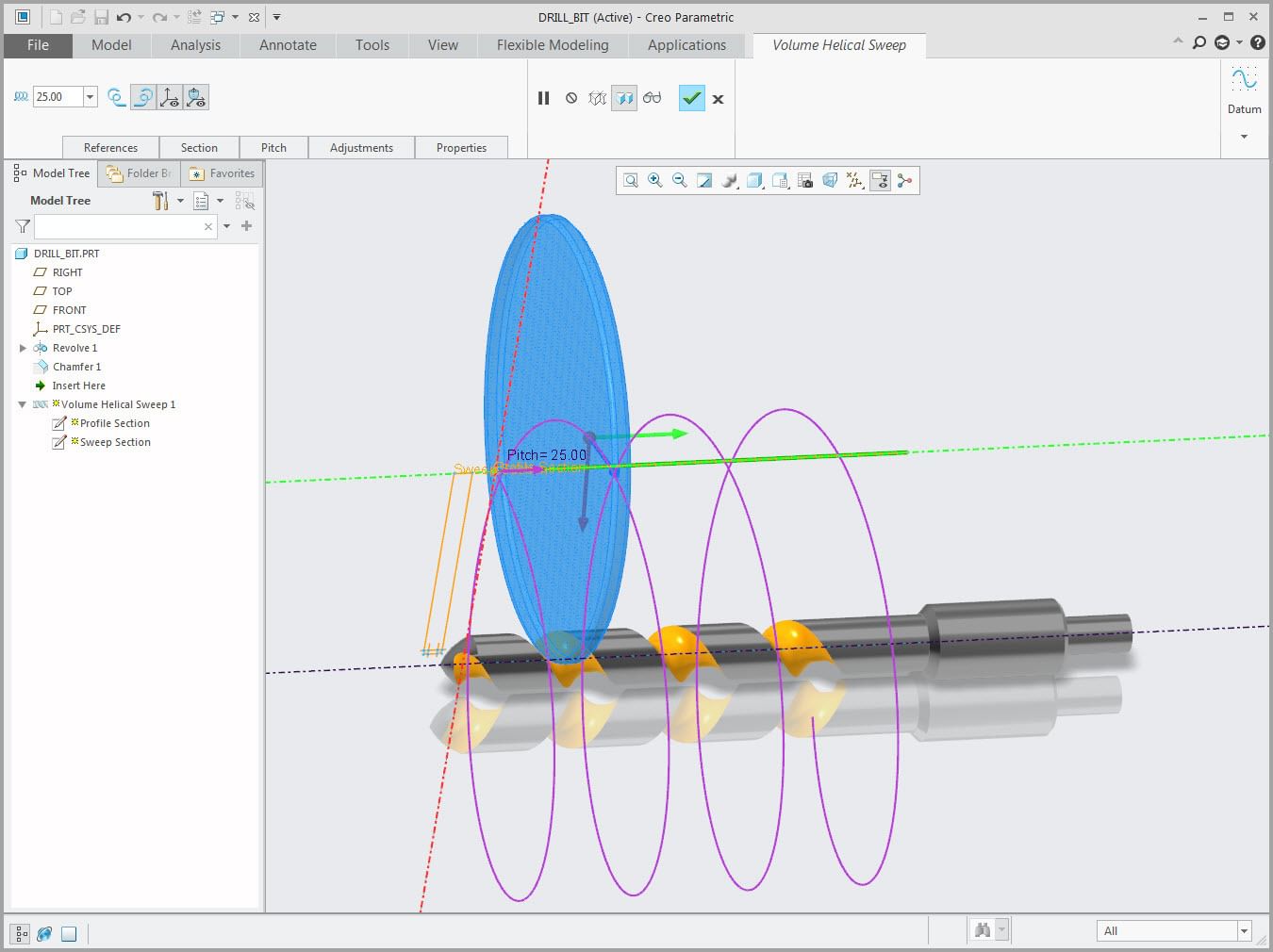 What's Included in the Creo 5.0 Update Training?
You'll be introduced to new features and enhancements in Part Modeling, Assembly, Drawing, Surfacing, Sheetmetal and AR Design Visualization, along with enhancements in the Mini Toolbar.
You will learn about:
New Part Modeling features such as Volume Helical Sweep and Sketch Region selection.
Various Drawing and Detailing enhancements such as improved Undo/Redo support, Arrow Styles, and new configuration options for Cross-hatching Pattern types.
Enhancements to Freestyle Surfacing such as Align to a non-G2 chain, Align Curvature Connection, Enable Box Creation Mode, Add Edge functionality, Symmetric Style Curve, as well as new features for Slice Mesh by Plan.
Please check the LiveWorx website for the detailed class description >>
Note: This class is not an introduction to Creo, so if you are new to the software and 3D modeling, you may want to talk to a training advisor to look into different classroom options.
---