Are you planning your LiveWorx agenda and are unsure which classes to add to your registration? You're not alone! We often get questions from attendees who would like to find out if the class they are considering is really what they need. We're happy to help guide your decision.
This is an inquiry we received via email from Kate who's looking at the "Using Advanced Assembly Techniques with Creo Parametric" Master Class:
"What are the prerequisites for this class? Is the course only for creating assemblies with existing parts, or would it be valuable for designing components as well?

I would consider myself an intermediate Creo user- my native CAD experience is with SolidWorks and my Creo is largely self-taught. Besides some training videos and Windchill assistance from the CAD administrator at one of the companies we contract for, I mainly learned Creo on the job.

I primarily deal with designing parts that reference surfaces from other parts (lots of use of Copy Geometry and Remove Features), and creating assemblies and engineering drawings. I'd say that I have a strong working knowledge of the program, but my understanding of the underlying file and program structure is sometimes lacking because I don't have much formal training.

Do you have any insight on if the course would be a good fit for me? The site says "Advanced/Expert" but I'd like some clarification."
We suspect there are others with this same question, so here's our response:
Prerequisites for this course would be the Introduction to Creo Parametric course. If that isn't an option to take, then a good general Creo working knowledge is a must. That is, understanding of basic principles like parent-child relationships, design intent, bidirectionality, in session memory, navigation (spin, pan, zoom, etc), selection and query-selection, sketching in Sketcher, basic feature creation.
The student must also know basic Creo assembly constraint functionality, like how to assemble components using Coincident, for example, understanding of constraint status, selecting references, etc.
The course doesn't cover design of assembly components. It's more of the tools and techniques available within the tool and how to use them, with the instructor providing insight as to when something might be used.
In terms of syllabus, the course is still being developed, but we expect to cover:

Advanced Component Selection (using model tree search, for example).
Advanced Assembly Constraints – things like Coordinate System, Point on a Line, Tangent
Component Interfaces
Flexible Components – things like adding flexibility to a component (free state versus assembled state, for example)
Restructuring and Mirroring Assemblies
Assembly Features
Replacing Components
Simplified Representations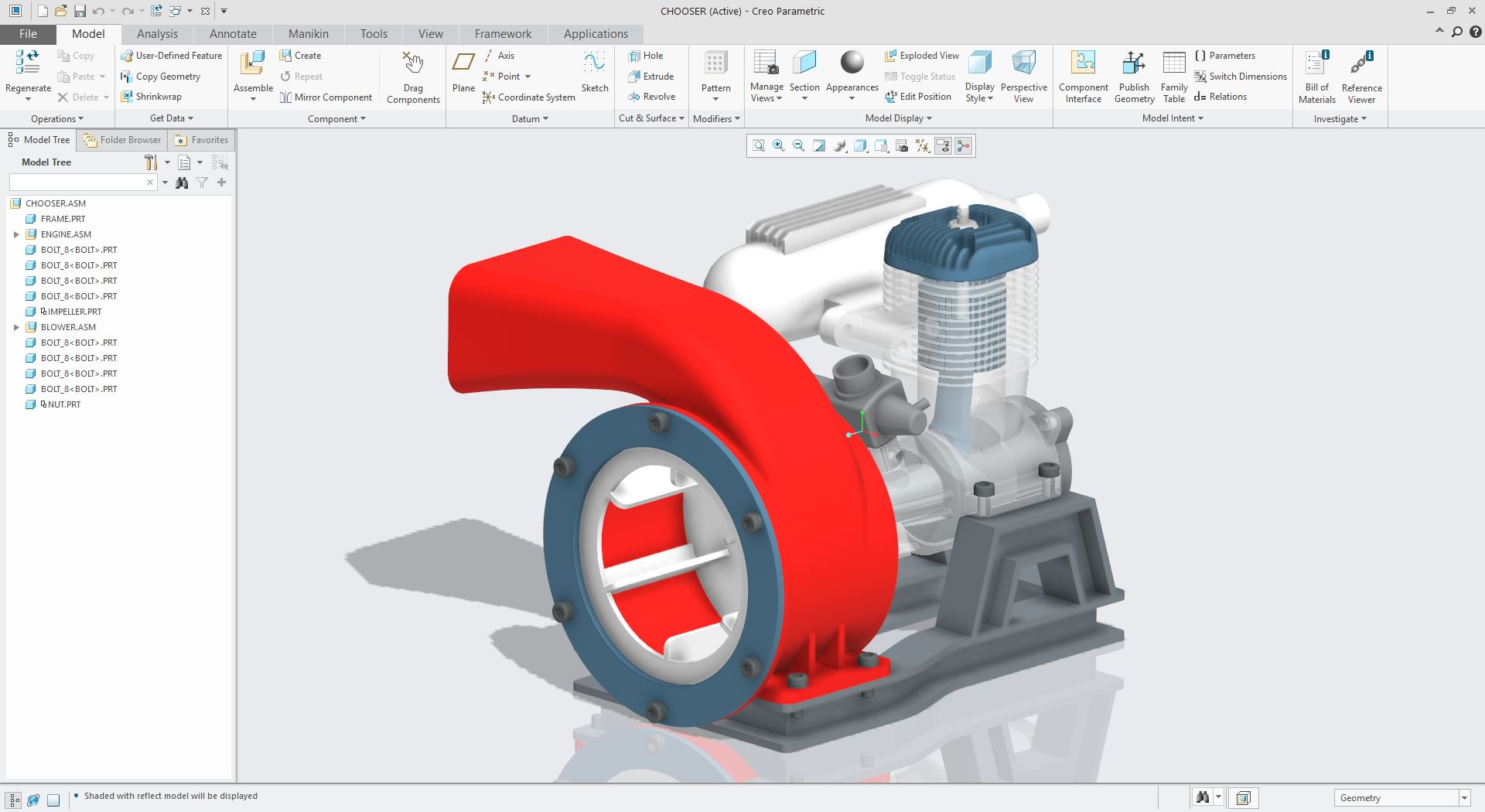 If you have any additional questions about this or any other Training Course offered at LIveWorx, please email concierge@liveworx.com!
---