Today's manufacturing industries are under continuous pressure to deliver competitive products faster. At the same time they must reduce the development cost and the cost of product ownership. In addition, they have to protect their intellectual property while working in shared environments while and sustaining business growth and competitiveness. In order to achieve this goal, collaboration across the product development lifecycle is critical. Unfortunately, collaboration introduces many complications that must be addressed in order to ensure the integrity and consistency of product development information. These product development processes now also span increasingly complex business environments that bring together multiple companies, each with their own systems and processes.
The ISO 10303 (STEP) approach to this problem is to establish and use a common or master data unified repository in which product and process information from many sources (such as systems, companies, etc.) can be merged and consolidated.
Using the ISO 10303 standards, such solution addresses your requirements of interoperability, and Long Term Archiving and Retrieval (LOTAR) as defined by the AIA/ASD standardization effort of the same name.
Enabling Open Information Systems
Organizations of any size achieve high performance by making timely, effective and efficient decisions. All decisions rely on a fundamental input: information. Organizations require capable people to make decisions, but must also invest in the processes and technology that generate fit-for-purpose information. Such investment has led to information becoming a key enabler of the globally competitive market place and, thus, the world has entered the Information Age. Every information set possesses characteristics that determine the success of the decisions possible using the information content. Of these characteristics, the most critical are timeliness, accuracy, completeness and provenance. These are the characteristics of high-quality information.
High-quality information is most typically achievable through computer-based solutions. These solutions benefit from implementations using an information model that rigorously defines the information content.
Support for ISO 10303 Standards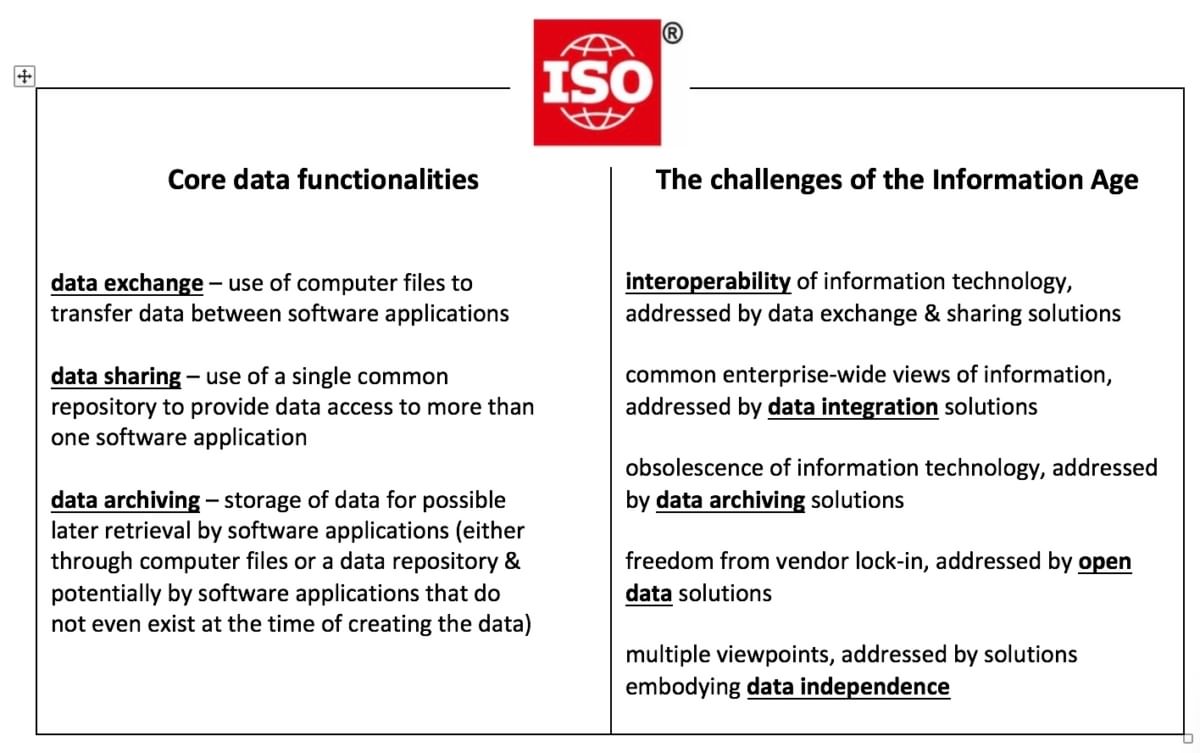 ISO 10303 Standards Available in PTC Windchill Products
PTC has worked with Jotne EPM Technology to enable Windchill users to import/export PLM data according to the ISO 10303 standards. More specifically the software supports AP214, AP 239 and AP242. As AP2O9 is a superset of AP242 the relevant objects is also supported. If you want to test out these new capabilities, get in contact with your PTC sales team and request additional information about the following products:
WNA-2480-F (AP214 PDM_Schema)
WNA-2481-F (AP239 also called PLCS – Product Life Cycle Support)
WNA-2488-F (AP242)
Optionally, you may send a mail to ptc@jotne.com to request additional information.
---