Mark Hindsbo already knows what his son's response would be if he was asked to design without simulation.
"He would look at you and say — 'umm, WHAT?'" he laughs.
Hindsbo, who is VP and General Manager of Product at Ansys, shares a story about his son who recently graduated as an engineer from the University in Madison, Wisconsin, as an example of how accessible and commonplace simulation technology has become.
"He would talk to you about growing up with Minecraft, where you make changes to design all the time," he says at a recent interview at LiveWorx. "Maybe you change your mind about a tower's construction and make adjustments. Design iteration is a common practice."
Hindsbo and his team took to the stage and Xtropolis floor at LiveWorx in Boston this year to talk about the importance of simulation for engineering, and how much it has changed. A Pinnacle sponsor of LiveWorx, Ansys participated in the four-day technology event focused on products in the age of transformation.
"We as engineers spend about 10 to 15% of our budget in the early design phases, but we lock in 85% of the cost by the decisions we make," he says.
In early design phases, engineers will typically select production methods, materials, and shapes. Hindsbo says those decisions are often made based on previous experience, or a rule of thumb.
"If we can make simulation accessible to more engineers, they can make much more informed decisions based on a broader range of input, and therefore make better product designs," he says.
Simulation also leads to cost savings in the end, as design changes are easy to make early on in the process, but costs can soar the closer you get to manufacturing.
"If you have to stop a factory it's going to be expensive to fix the mistake. Even worse, it's a very expensive process to fix an engineering issue if you ever have to issue a recall. If you can spot issues early on in the process and fix them, there's enormous time and cost savings."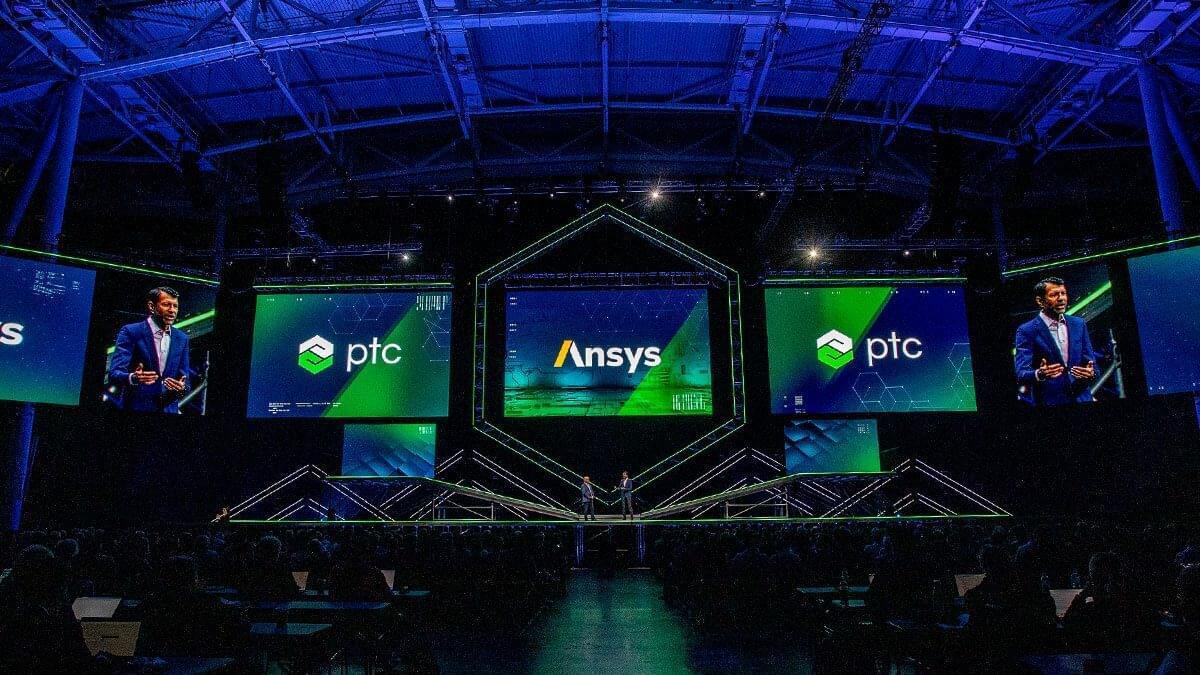 Making simulation more accessible
Engineers' understanding and adoption of simulation has evolved a lot over time.
Hindsbo points to the early years when Ansys sold standalone tools to highly-trained experts who often needed doctorate degrees and 10 years of engineering experience to run simulation models. You also needed expensive supercomputers, which resulted in simulation being used only toward the tail-end of a design process.

Fast forward to today and simulation software is far more accessible for more types of people to use, and the computer processing power needed is commonplace.
"My graphics card in my home PC would have been considered a supercomputer 12 years ago," Hindsbo says.
What that means for designers is that they don't need to wait until the final stages of a design phase to simulate. Instead, Hindsbo says they now start with a digital prototype and simulate sometimes even before "back-of-the-napkin" ideas emerge. Simulation now happens before a physical prototype is ever built.
"Think about how computers were democratized — we used to have these mainframes, and if you weren't a programmer you didn't have access to it," he says. "And everyone else came in and worshiped at the altar of the mainframe to get some answers. And then all of a sudden, technology evolution happens and everyone can use it."

In the early days, simulation demos were met with a healthy dose of skepticism.
Hindsbo remembers showing early Ansys technology to one of the company's most advanced customers, and in a live demonstration the simulation worked in just a couple of seconds.
"Their response was to say 'We don't believe this, we think you're cheating,'" he recalls with a laugh. "They thought it was a canned demo, and asked to try it themselves before they would believe it."
Today, simulation is used across industries — automotive, high tech, aerospace, electronics, industrial equipment, energy, manufacturing, and more.
"I love seeing what our customers build. I have a shower at home and the designers used Ansys software to save 80% of the water it uses."
Hindsbo says the manufacturer used advanced computational fluid dynamics (CFD) simulations to design a showerhead that would atomize water around your body to save on water consumption, and more importantly cut down on the cost of heating larger volumes of water.
"Simulation software can optimize everything from my daily shower, to 3D-printed rockets that go to Mars, and everything in between," he says.
Despite the myriad of use cases for simulation, Hindsbo is excited about what comes next and still believes there's a lot of opportunity ahead.
"Over the next decade, I think there will be a massive shift," he says. "You have digital natives coming straight out of engineering school, the technology has matured, and the ease of use of the technology has matured 一 so I think we will see a big shift."
He likens it to the growth and adoption of cellphones, where frontrunners were early adopters but the technology emerged to be widely available and used by all in a short period of time after.
"Take the cellphone analogy and where we are with simulation is probably somewhere in 1996 with the first handheld bricks," Hindsbo says. "By the time we get to 2050 everyone will be using simulation."

---