By fully understanding the complexities of Industry 4.0 and IoT initiatives, manufacturers can optimize the outcomes of these endeavors.
The goal for a growing number of manufacturers today is to become a smart, connected industrial enterprise. That's what "Industry 4.0" is all about: seamless connections, insights and workflow automation from the factory floor to product delivery and beyond.
The list of potential benefits is long:
Increased visibility into workflows and supply chains.
Better communication between the plant floor and the business to act on new business, efficiency or quality opportunities.
Reduced equipment downtime with preventive/predictive maintenance.
New revenue streams through next-generation after-market services, based on real-time data signals.
But many challenges await manufacturers embarking on initiatives involving Internet of Things (IoT), industrial IoT, intelligent automation and machine learning – the core components of Industry 4.0. In my work with organizations, I've identified four key areas that can make or break whether manufacturers optimize their success with these endeavors.
Put the foundational pieces in place.
Achieving real value from Industry 4.0 technologies is complex. Before leaping into technology investments, four key competencies should be in place.
The first is to lead with strategy, not the technology. As enticing as the technology can be, investments need to be aligned with your particular strategy and goals.
Second, use your partner ecosystem. It's extremely difficult for any one company to solve all the challenges it will likely encounter across the technology stack. Leverage partners who are good at what they do, and build an ecosystem of support to accelerate time to value creation.
Third, strive for agility. When businesses connect their assets and processes, they discover so much more about how their assets behave and their processes perform. It's vital to be ready to quickly make changes when you identify what you want to achieve.
And fourth, get organization-wide buy-in early on from operations, engineering, IT and field service teams. Early buy-in ensures adoption and acceptance when you roll it out at production scale.
See video:
2. Think beyond a single use case.

The traditional approach of defining one use case and then building and scaling a solution doesn't necessarily work for IoT. For any individual use case, you need to deal with the investment and complexity of the entire technology stack – sensors, connectivity, devices, gateways, cloud platform, and analytics – and future integration to operational and enterprise systems. You need to sensor-enable assets – raw materials, factory floor equipment and final products – if you haven't done so already and integrate the next layers of the stack. Six or nine months down the road, all you have to show for your efforts and investment is one minimally useful use case.
After accounting for the time, effort and resources required, we've seen this approach fail the business case test. But when organizations define more than one use case to leverage the underlying effort required to understand the IoT solution, the chances of success are much higher. The investment yields a significant enough return to make it worthwhile for the organization.
See video:
3. It's not just about "getting" data – it's about making it actionable.
The amount of data being generated today is unlike anything ever before. Implementing IoT solutions and sensor-enabling assets and processes only increases those volumes. For organizations to gain actionable insights from the massive amounts of data sets generated by processes and devices, it's no longer enough to simply show graphs, charts and other visualizations of that data. Often these visualizations merely shine a light on the problem without offering any solutions.
What's needed is artificial intelligence and analytics to run what-if scenarios to make the data collected by IoT more predictive and preventive. Using AI technologies such as machine learning, businesses can discover health and usage patterns that can translate into predictive maintenance and after-market revenue streams. If a rotor heats up past a pre-set temperature setting, for example, it can trigger the algorithm to send an alert to a plant worker or even proactively shut the machine down.
Data is the engine for the future of manufacturing, but discovering operational intelligence within the data is the steering wheel.
See video:
4. As always, people really matter.
For organizations pursuing Industry 4.0 and IoT initiatives, basic job functions in product design, engineering, operations and field service will undergo change, and employees will need to acquire new skills and new ways of working to get their jobs done. Collaboration will be key – previously discrete divisions within the enterprise have to cooperate and establish shared process flows, which may be a dramatic departure from how they've traditionally operated. The governance and engagement models between these diverse groups – operations, field service, IT – should look and feel like one integrated organization and not like three organizations with three different processes, values and mindsets.
This makes it vital to pay as much attention to change management as to technology implementation – if not more so.
For instance, the traditional rules of product lifecycle management (PLM) no longer apply. Gone are the rinse-and-repeat cycles of concept, design, manufacturing, marketing and sales. IoT has moved the PLM conversation away from the product and toward the customer. IoT-enabled products can now deliver post-sales intelligence, such as how the product is being used (or not) and how it's being disposed of. Product designers can use that intelligence to refine the product and make it more responsive to consumer needs (thereby leading to potentially more sales), or the intelligence can be monetized to open new revenue streams. Either way, the future of product intelligence is a "closed-loop" process, with real-time customer feedback woven in. This is an entirely new way of working for many people in the enterprise.
See video: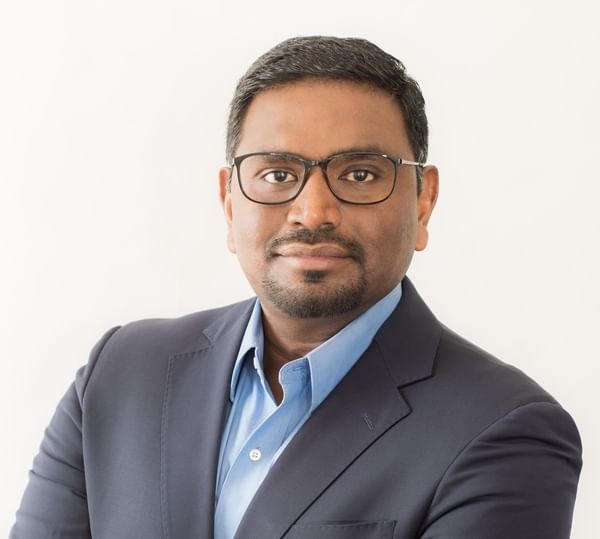 Preparing for the Future of Manufacturing
The state of the union for Industry 4.0 and IoT intelligence is strong and only expected to grow stronger as new technologies such as 5G make data competencies that much more robust. Devastating machine shutdowns can be averted in split seconds by machine-learning algorithms fed through 5G connections from IoT-enabled equipment. While these capabilities are still on the horizon, manufacturers need to begin preparing for the coming smart industrial era. By fully understanding the complexities involved, they can boost the odds of success.
Let's continue our conversation, contact me at frank.antonysamy@cognizant.com.
---