Now more than ever manufacturers are facing unprecedented challenges bringing innovative products to market faster and at a lower cost. While the first wave of the connected enterprise was achieved through manufacturing, manufacturers are now looking for ways to connect the enterprise across the entire product lifecycle – from manufacturing into design, R&D and sales.
Since 2004, Kalypso has been partnering with its clients, leaders in the Automotive, Industrial, MedTech, and Consumer industries, to leverage best in class processes and digital solutions that enhance the innovation process and position them for success. And today, as a Rockwell Automation company, Kalypso is blending the best of industrial automation solutions with its focus on innovation to drive that success even further.
The outputs from digital transformation are here and they're real.
At LiveWorx 2020, Kalypso partnered with its clients to share real stories of how digital solutions are transforming the way companies operate, communicate, and deliver real value to their customers.
Autoliv Optimizes OEE Across the Enterprise. View this session to learn how this leading automotive part manufacturer leverages smart connected operations and advanced analytics to drive innovation.
Zimmer Biomet Leverages PLM and RIMS to Streamline the Regulatory Process. Learn how this medical device manufacturer uses role-based apps to provide the right data for the right people at the right time.
Pioneer Natural Resources Improves Gas Lift Operations with IoT Learn how this top US shale operator uses IIoT and machine learning to predict equipment failures and prevent downtime.
Integrated Digital Product Creation in an Era of Marketplace Disruption A new business model is required for retail product development. Here's what that looks like.
Essential with Purpose Blake Moret, CEO, Rockwell Automation shares how manufacturers are leveraging digital transformation to ensure business continuity for essential goods and services.
Finally, on Wednesday, June 10th, George Young, Global Managing Director, Kalypso, spoke at the Rockwell Automations "Digital Transformation" keynote session The Second Wave of the Connected Enterprise: Transforming Product Innovation Through the Digital Thread.
"The energy at LiveWorx is always incredible so this year it was different," said Rod Walters, managing director of Kalypso's Enterprise Technology practice. "But we know companies are very anxious to get their employees back to work. With our exclusive focus on innovation in the digital value chain and the client stories we share at LiveWorx, attendees can see how our firm is unique. We're excited to help our clients tackle their biggest challenges, deliver business goals and build internal capabilities to transform their businesses for the long term. And now as part of the Rockwell Automation family of companies, we offer complementary capabilities in industrial automation and digital transformation and deliver the digital thread end-to-end to help bring the connected enterprise to life for our customers."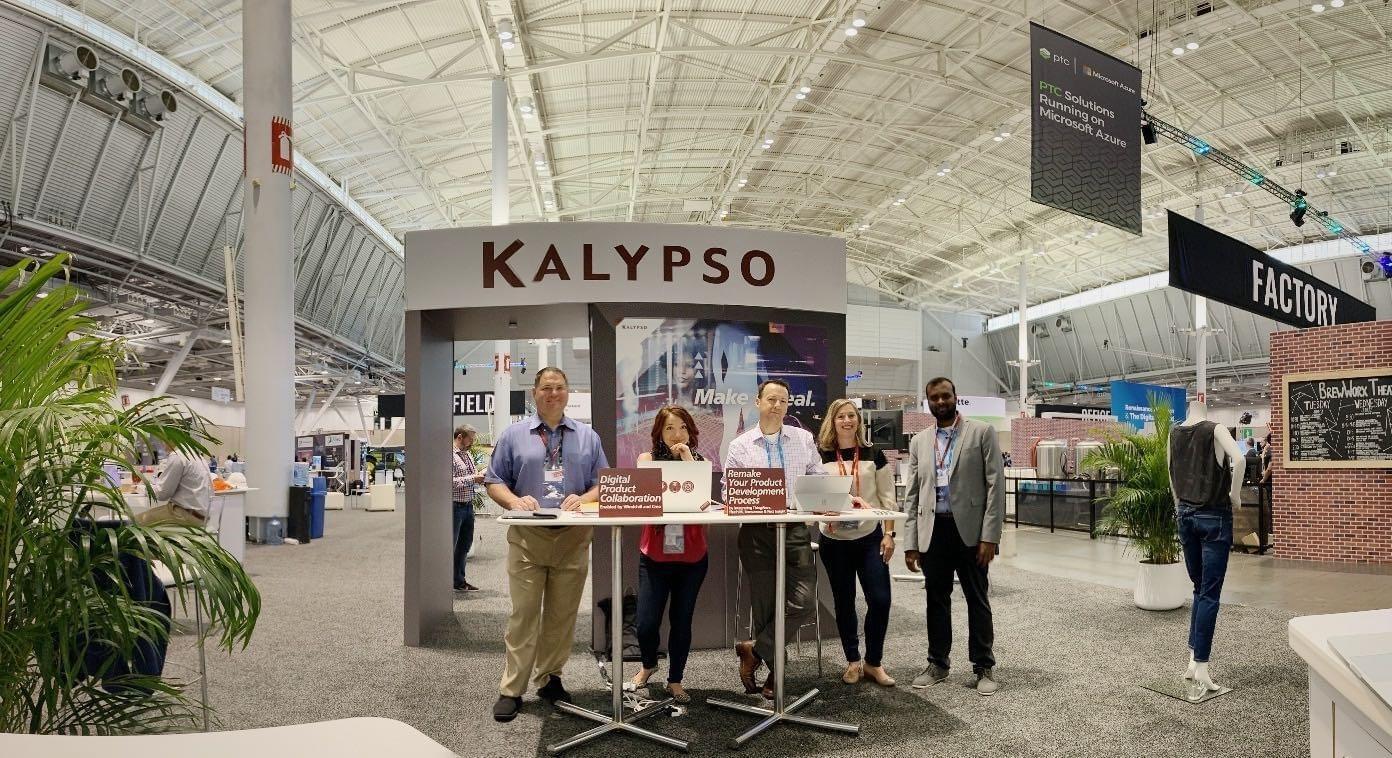 ---
View IIoT for the Factory Content at LiveWorx
Kalypso is a professional services firm helping clients discover, create and make better products with digital. The firm provides consulting, digital, technology, business process management and managed services across the innovation value chain. For more information, visit http://kalypso.com. Follow @KalypsoLP on Twitter and on Facebook.