TriStar helps manufacturing companies leverage product development technology to transform business processes and achieve strategic objectives. TriStar partners with companies to optimize product development in the following technology areas:
Enterprise Product Data Management: Manage engineering content (CAD, Parts, BOMs, Documents) in an Integrated Design Environment with a closed loop, quality-driven change management. Includes heterogeneous CAD Data Mgt (e.g., Creo, Catia, NX, Mentor, Cadence).
Optimized Change Management: Improve and transform change management from local/domain level to the extended, cross-functional enterprise.
Enterprise Product Lifecycle Management (PLM): Full lifecycle support from Requirements to Retirement integrating cross-functional product development content in a single source of truth. Optimize the integration of engineering content for upstream and downstream exchange and synchronization.
TriStar believes that organizations fail because they lack a comprehensive strategy to manage change across People, Process, and Technology. Some key reasons why organizations may fail in technology implementation include:
Failure to understand the true nature and scope of PLM (leads to underestimated scope, effort, org change).
Assumptions that current data models and processes will somehow effectively deliver PLM.
Perceiving that independent silos of data are more efficient than a single source.
Not preparing the organization for the cultural impacts and changes that will be required to achieve PLM.
Lack of cross-functional Subject Matter Experts (SMEs) for relevant technology functionality.
Poor Process Quality and Data Quality.
Failure to develop cross-functional governance.
Inadequate organizational understanding of the gaps and inefficiencies in current methods and tools.
Failure to accurately identify ROI opportunities.
Incomplete understanding of failure modes and root cause of inefficiencies.
TriStar understands that managing change in globally dispersed organizations is difficult and extending that change across cross-functional processes and domains increases the technical challenge and risk.
Implementing a PLM system can be a challenging task, but it's essential for organizations that want to improve their product development strategy, business processes, and program and technical management. At TriStar, we believe in taking a holistic approach that covers all the bases.

To start, you need to ensure that your technology solutions align with your organizational strategic objectives. If you establish that "connection," your employees will be more aware of how PLM can help the company grow and will be more likely to adopt the new technology.
But that's just the beginning. The next step is to create an enterprise-wide, cross-functional team that has all the resources it needs for successful deployment. This team should be responsible for change management, which means they'll help employees adjust to the new workflows, policies, and procedures.
Change management is essential for organizations that want to succeed with enterprise PLM. It's an approach that focuses on preparing, adopting, and implementing fundamental and radical changes across the organization (including culture, policies, procedures, technology, and day-to-day work practices).
One key to successful PLM deployment is coordinating change across all business process domains, from program management and mechanical design to software development and manufacturing process management. By developing robust and mature processes for program management, you can ensure that your deployment goes smoothly and stays on track.
Managing technical resources is equally important. You need to have best practices in place to ensure that your PLM architecture, infrastructure, and integration framework are reliable and scalable.
At TriStar, we've seen that organizations that take this holistic approach to PLM deployment are the ones that achieve the best results. They're able to streamline their business processes, reduce costs, and ultimately accelerate their time-to-market.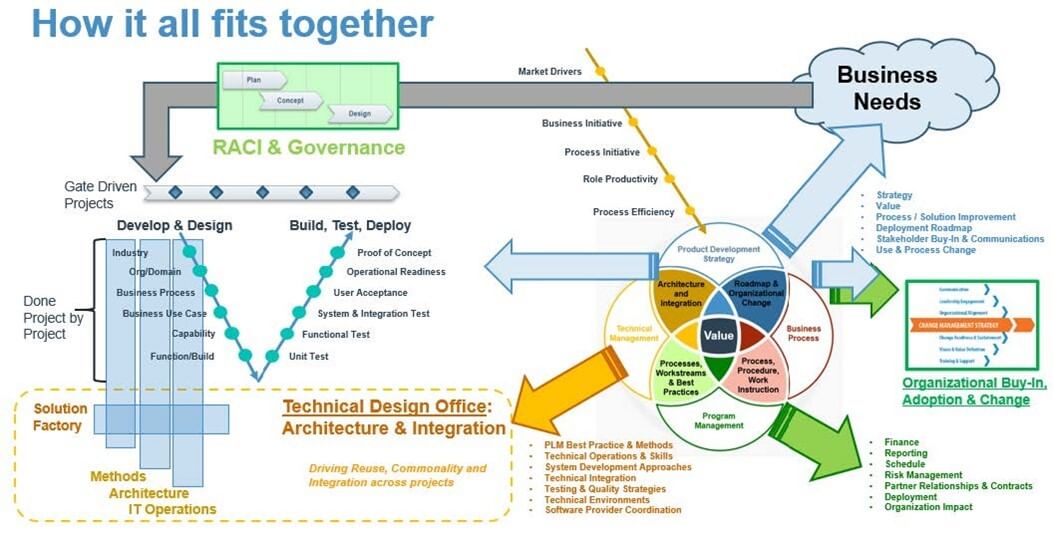 Connect with us at LiveWorx 2023! (Booth #400)
We encourage you to attend our Breakout session, "How to Truly Achieve Model-Based Enterprise (MBE) with Creo & Windchill," by Bryan Enabnit, VP of Customer Success, TriStar Inc., Thursday, May 18 @ 10:10am.
We also have an IgniteTalX session, "CPQ, Engineering Configurators, Windchill Options & Variants Best Practices," by Steve Schroeder, Business Development Manager, TriStar Inc., Wednesday, May 17 @ 1:30pm.
To know more about TriStar and how it can help your organization, visit the TriStar website.
---