When considering technologies that can help achieve sustained growth, enterprises have never had more options than they do today.
Artificial intelligence, cybersecurity, the evolving workforce and digital twins are all areas of focus, which is no surprise. What might come as more of a surprise is that, in a recent survey, digital thread was a more popular choice than any of those topics, trailing only supply chain agility.
That's one finding from The State of Digital Thread, a new report issued by PTC that queries engineering, manufacturing, service and IT department leaders about their main priorities.
In addition to those responses, The State of Digital Thread explores the notion of a digital thread in detail: what the concept means, how it manifests in practice, the value that it provides to companies today and the challenges they face in implementing it.
The whole report is worth reading. To set the table, here's an overview.
The Data Gap
74% of the leaders who participated in the digital thread survey said that improving their ability to leverage data across the enterprise would be effective or highly effective at addressing disruption. Less than 34%, however, said that data created within their department is widely available on enterprise systems, and that number drops to 16% for customer/field product data and 8% for data from suppliers.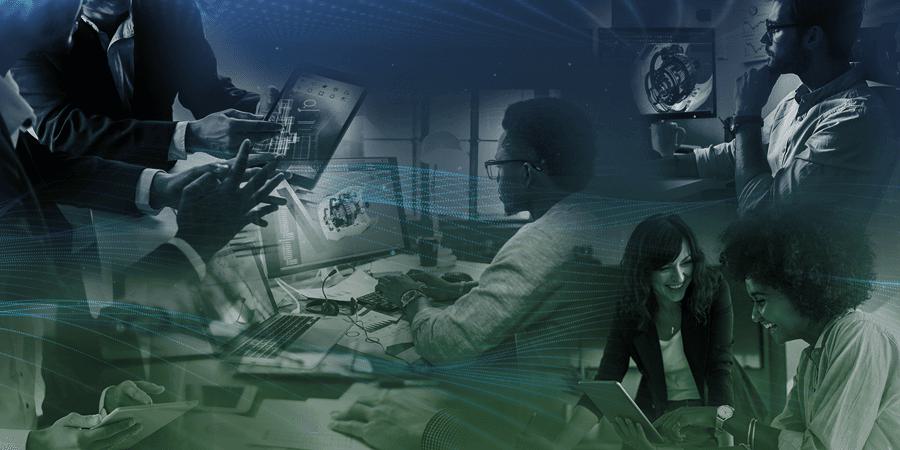 Companies that fail to utilize their data better and more efficiently across functions and departments are at a significant disadvantage to those who do. What's stopping them? Usually a combination of siloed information systems and obstacles to cross-organizational collaboration.
The Universal Pain Points of Siloed Systems
Siloed systems and processes are especially ill-suited in a world where information and change move faster than ever before. Many problems stem from:
Duplicated efforts – The manual transfer of information is time-consuming and error prone. No manufacturer would tolerate a production line where a product must be assembled twice, and yet so many information processes that span departments require data be duplicated, often manually.
Multiple sources of truth – When data must be duplicated across siloed systems, the result is multiple sources of truth and therefore multiple opportunities for mistakes. Without a digital process ensuring consistency, every activity that accesses one of many "sources of truth" risks working from out-of-date or false information.
Data inaccessibility – Siloed systems inhibit timely access to data that can improve and accelerate decision making. In some cases, this is a result of security protocol restricting data access. In other cases, inaccessibility is a result of obscurity. Either way, it's far from ideal.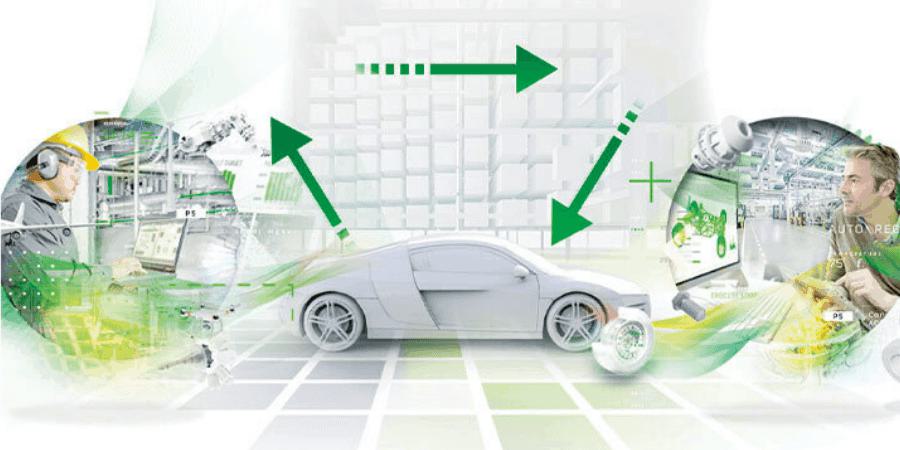 Closing the Loop with a Digital Thread
A digital thread creates a closed loop between digital and physical worlds to optimize products, people, processes and places.
Early conceptions of the digital thread focused on closing the loop between engineering and manufacturing operations. Now, however, IoT makes it possible to collect data on smart connected products in the field while augmented reality enables the activities of frontline workers to be digitized as well.
In sum, organizations that achieve this end-to-end flow of product and process information empower their employees at every level with actionable intelligence at the right time and place, in a way that is easily consumable.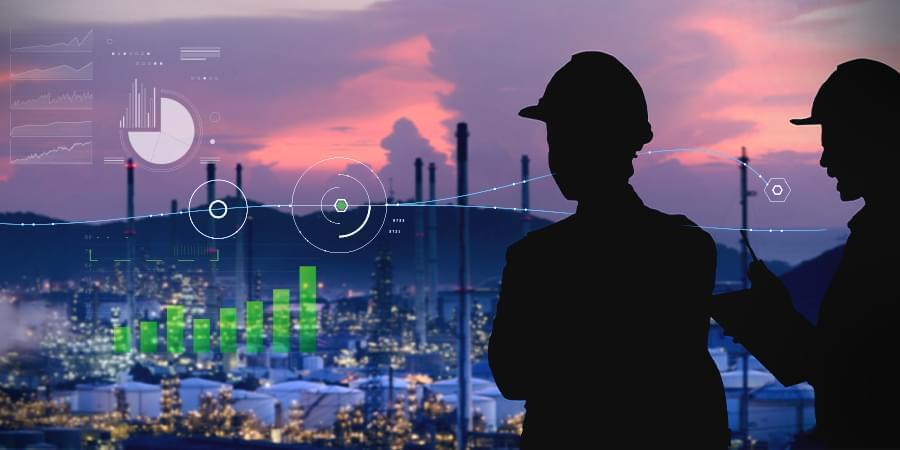 Digital Thread Applications and Benefits
The adoption of digital thread offers many benefits for enterprise processes:
Production preparedness – repurposing 3D and configuration logic from engineering to avoid rework, accelerate time-to-market and reduce the cost of poor quality
Paperless shop floor – taking the digital engineering data and making it available on the shop floor, facilitating faster training, improved productivity and reduced scrap
Collaborative change management – governing engineering data properly throughout the product lifecycle so that all changes and configurations are fully defined and controlled
Closed loop quality – connecting previously disparate data streams to help improve first pass yields, scrap and rework, limit line and field failures, and accelerate corrective and preventative actions
Product innovation – sharing product usage data back with engineering so they can optimize product designs and sharing with sales/marketing to help them drive revenue growth
Service optimization – enabling customer self-service, remote service and improved technician efficiency with the digital thread serving as a single source of truth
Additionally, digital thread has department-specific advantages, which are detailed in the full report.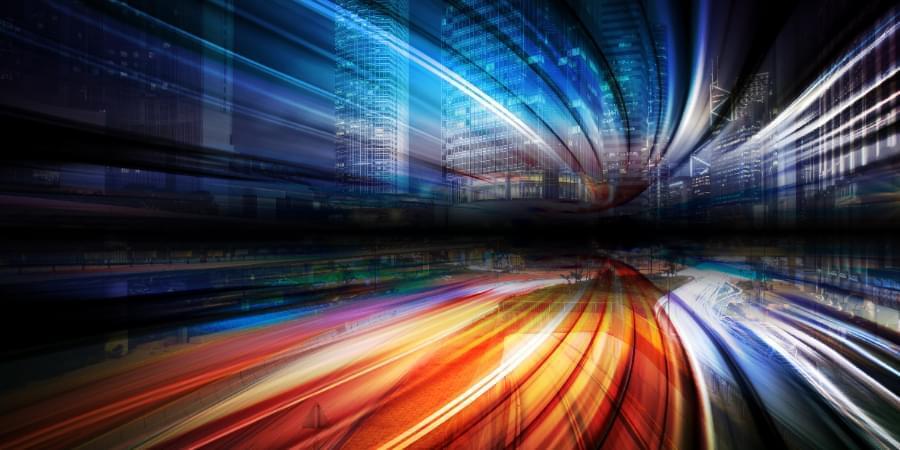 Digital Thread Adoption Trends
The data suggest that digital thread is highly popular but nascent. 94% of survey respondents are actively pursuing digital thread projects, 67% of which have begun during the past two years. One in five projects started within the last year.
Looking at industry distribution, it's automotive, electronics and high-tech, and aerospace and defense that are leading the digital thread wave. That said, the steady pressure to develop differentiated products faster and more efficiently is compelling companies in nearly all industries to pursue a digital thread strategy. For example, all 22 medical device companies surveyed reported an ongoing digital thread initiative, in large part to better address increasing compliance and regulation requirements.
The full report has much more, including plenty of detail for each of these sections as well as case studies drawn from PTC's work with Volvo CE and VCST. To read The State of Digital Thread in its entirety, click here.