Since the acquisition of ServiceMax in January this year, ServiceMax and PTC leaders have been working to align our strategy and products to deliver the greatest value to our customers. Many details about the future of ServiceMax in the PTC closed-loop PLM ecosystem will be unveiled at LiveWorx 2023 – the event for digital transformation thought leaders and change-makers.
For ServiceMax customers, or anyone interested in learning more about ServiceMax as part of PTC, here's everything you need to know about where and how ServiceMax will show up at LiveWorx 2023.
Register now for the LiveWorx event – don't forget the ServiceMax guest code*!
Your ServiceMax guide to the LiveWorx agenda: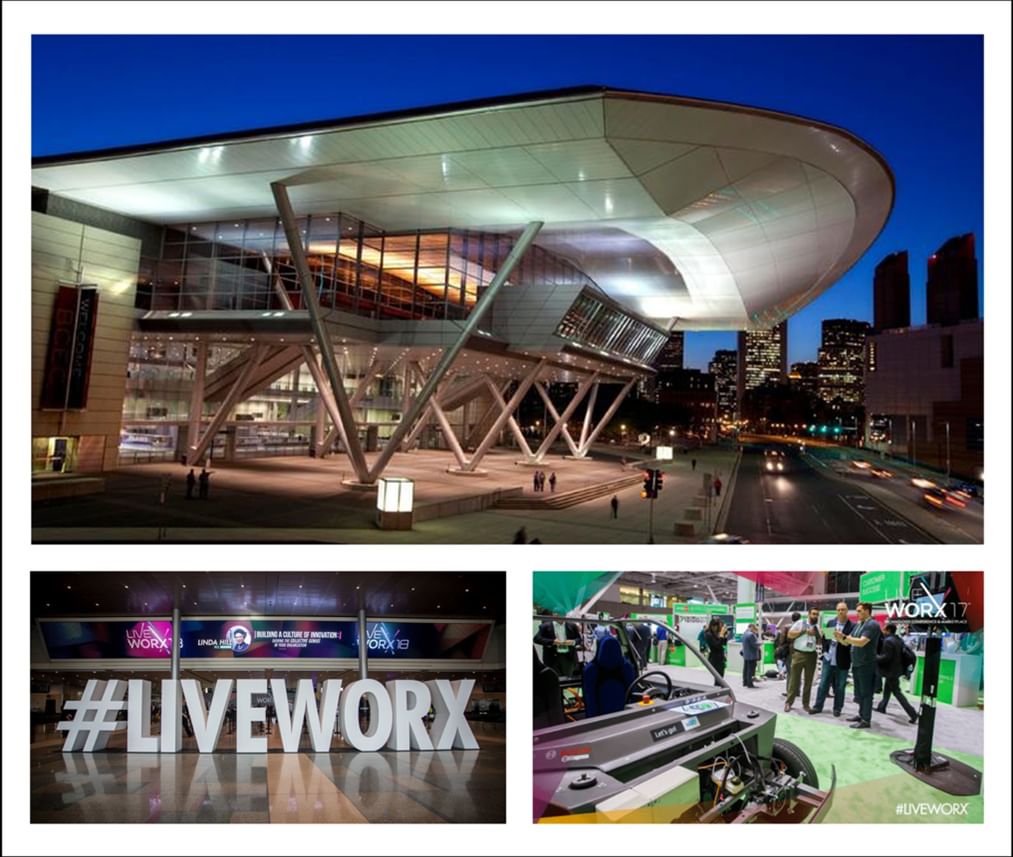 Monday, May 15:
LiveWorx kicks off with a Service Symposium at 1PM EST. Join ServiceMax, Arbortext, iWarranty, and Servigistics customers in breakout sessions to discuss topics tailored for service management, including supply chain optimization and how service plays a critical role in completing the digital thread.
In the Service Symposium keynote, "Powerful Digital Threads Deliver Peak Service Outcomes", see how ServiceMax, Servigistics, Arbortext, and iWarranty deliver high-value service data strengthening the digital thread, and how aftermarket service organizations can grow service revenue, maximize profit margins, deliver soaring customer satisfaction, and operate far more sustainably.
We will close the afternoon with, "ServiceMax Innovation to Empower Critical Service Workers", a session led by Gabriele Bodda, VP of ServiceMax Product Management, who will explore the full business value of an end-to-end service management platform. During this session he will share innovative new directions the team at ServiceMax is heading to drive best-in-class service experiences.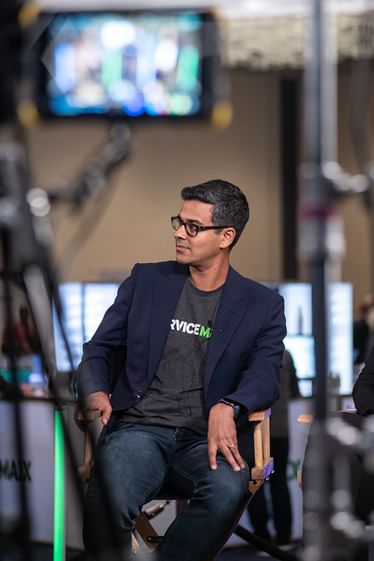 Tuesday, May 16:
The Xtropolis show floor features live demonstrations of the complete product portfolio and will open bright and early at 8am on Tuesday, May 16. Grab breakfast and see ServiceMax customers' innovative equipment in real, physical life, including products from Komatsu, Cisco Systems, Toro, and more.
Jim Heppelmann will set the stage for the role of service in the closed-loop PLM ecosystem in his opening keynote. Catch the Service Track Spotlight Keynote on the main stage and hear directly from Neil Barua, President, Service Lifecycle Management (SLM) Business Unit as he shares the future vision for ServiceMax as part of the SLM business at PTC.
The Service track continues with breakout sessions from the SLM leadership and product teams; ServiceMax's session, "How Trust in Asset Data Delivers High Performance Business Outcomes," will be led by Amit Jain, Chief Product Officer, and Joseph June, SVP of Product Management, and will reveal new product innovations targeting asset data quality and how to uncover powerful and actionable insights that extend across the entire asset lifecycle.
The ServiceMax Customer User Group kicks off on Tuesday. Exclusive to ServiceMax customers, the two sessions will include opportunities to collaborate, network, hear customers share best practices and interactive product roadmap updates.
Wednesday, May 17: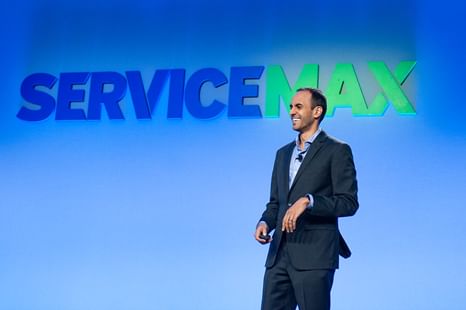 On Wednesday, Gordon Benzie, Director of Analyst Relations, will share the stage with industry analysts to discuss, "Asset-Centricity Expanded: Enabling Digital Transformation Across the Asset Lifecycle", which will cover why asset-centricity helps service organizations to deliver greater value beyond service operations as a key component of the digital thread.
The ServiceMax Customer User Group will continue on Wednesday with more product sessions, customer panels, and chances to network and collaborate.
ServiceMax will join Servigistics in a panel discussion on, "Service Lifecycle Management and Sustainability", where industry analysts discuss the immense impact of service lifecycle management on sustainability programs.
Thursday, May 18:
ServiceMax wraps up the last day of the event with, "Predict, Prevent, Perform: Bringing IoT and Service Together to Address Capacity and Resource Challenges", where Sumair Dutta, VP of Product Marketing shares how IoT integration between ServiceMax and ThingWorx can unlock new opportunities for our customers to work better together while supporting proactive and reactive service delivery.
Participate in the ServiceMax Customer User Group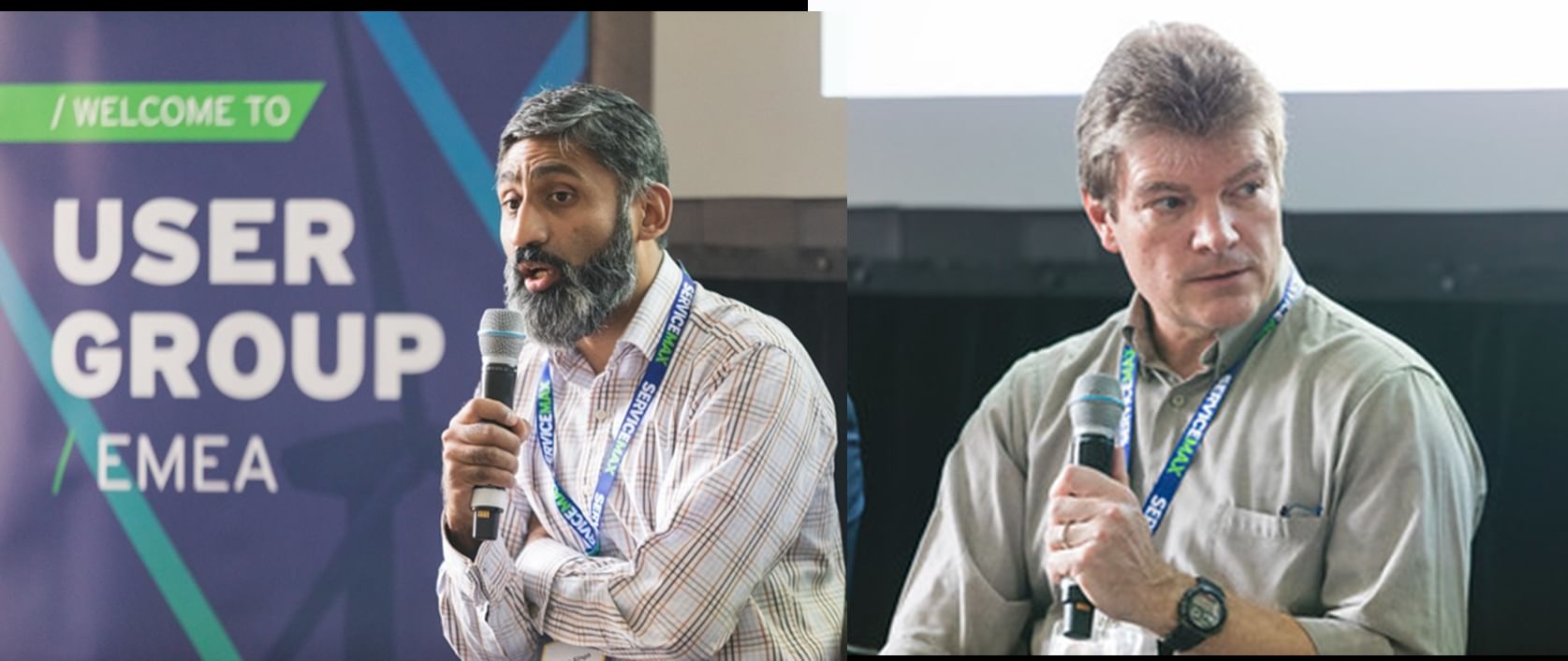 ServiceMax will be hosting User Group sessions across two days at LiveWorx, with one session on Tuesday, May 16, and the second session on Wednesday, May 17. User Group sessions are an excellent place to learn from peers and share best practices. Customers can participate in small-group discussions, hear success stories, and identify common challenges and solutions. ServiceMax product managers will share updated roadmaps while gathering customer input to influence future features and areas of research.
Will You Be the Next Winner of a MaxChoice Award?
MaxChoice awards recognize ServiceMax customers that are keeping the world running. We will present three categories of awards this year, including "We Keep the World Running," "Business Impact," and "Innovation" awards. Nominations open February 23rd! Winners for each of these distinguished awards will be announced at the Customer User Group. Be sure to speak with your account manager to get your submission entered!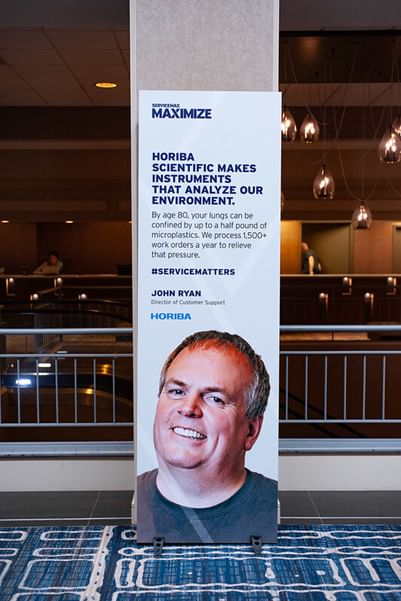 About PTC LiveWorx and how to register
PTC LiveWorx is a 4-day annual technology event focused on digital transformation. It's designed to educate those in the industrial enterprise on how to achieve business efficiencies, and bring together the digital tools, strategic solutions, and emerging technologies that are transforming companies worldwide.
When: May 15-18, 2023
Where: Boston Convention Center, 415 Summer Street, Boston MA 02210
Register now to save your spot – with the ServiceMax guest code*!
We look forward to seeing you live, in person, in Boston. Registration gets you full access to PTC LiveWorx, including ServiceMax activities and more. Join breakouts and keynotes, hear from other PTC product lines, meet the PTC and ServiceMax team, enjoy ServiceMax-hosted evening activities, and network with industry leaders and customers.
*Reach out to your account manager to get the ServiceMax customer code, which includes a deep discount on your full access pass!