If we have learned anything over the last 16+ months it would certainly be how important of a role technology plays in our everyday lives. This was more evident than ever throughout Covid as companies needed to shift their business models and offerings to adapt to the market's current needs.

In 2020, the LiveWorx team embraced this new way of doing business as well and re-imagined our 7,000 attendee in-person event into a 25,000 attendee virtual event. As the majority of the workforce remained home in 2021, we knew we had to come up with another new way to showcase our event as Zoom fatigue settled in. LiveWorx: The Limited Series was born.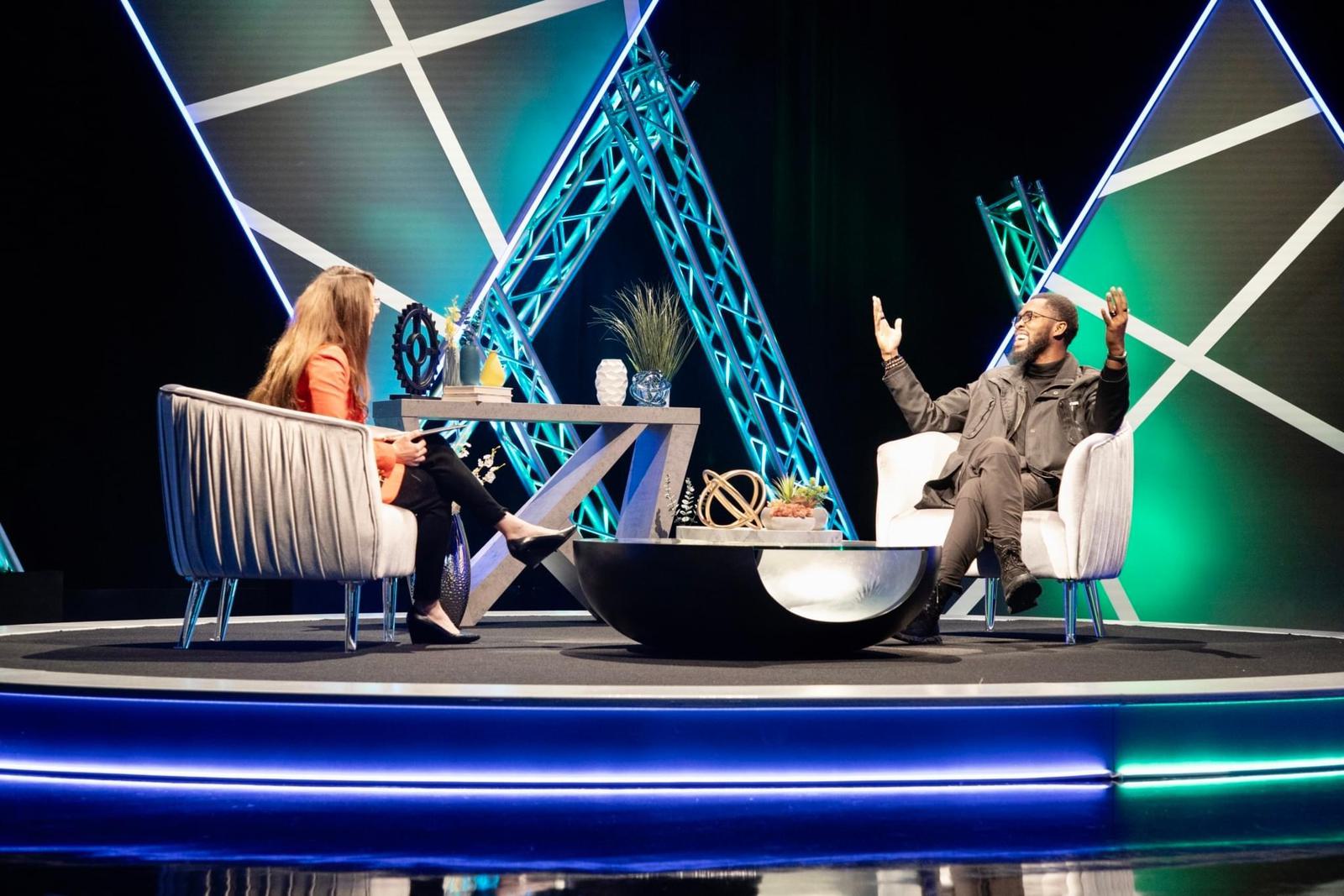 EPISODE ONE
In March, we kicked The Limited Series off with a conversation around Work Methods Changing the Workplace. This episode started with a high-energy fireside chat between Tim "Mr. Future of Work" Salau and host Katie Linendoll on the changing relationship between employees and their employers and how to humanize technology.
Next was a panel of the leadership team at PTC. They discussed some of the work methods they have seen PTC customers implement over the past 12 months that have helped with efficiency and alignment, leveraging technologies that included Vuforia Chalk, Onshape and Arena. The segment included some great demos showcasing the power of embracing cloud-first strategies to fast forward your digital transformation journey.
The episode concluded with an interview with Mike Ekbundit, the Director of Engineering at GE Appliances. He told Katie Linendoll about the ways he is helping high school students bring real-world application to local science. Mike shared some of the creative ideas students came up with to better a local park for mobility-challenged visitors. He also shared how using Onshape for these projects helped students learn to collaborate, develop decision-making skills, learn how to prevent failures, and more.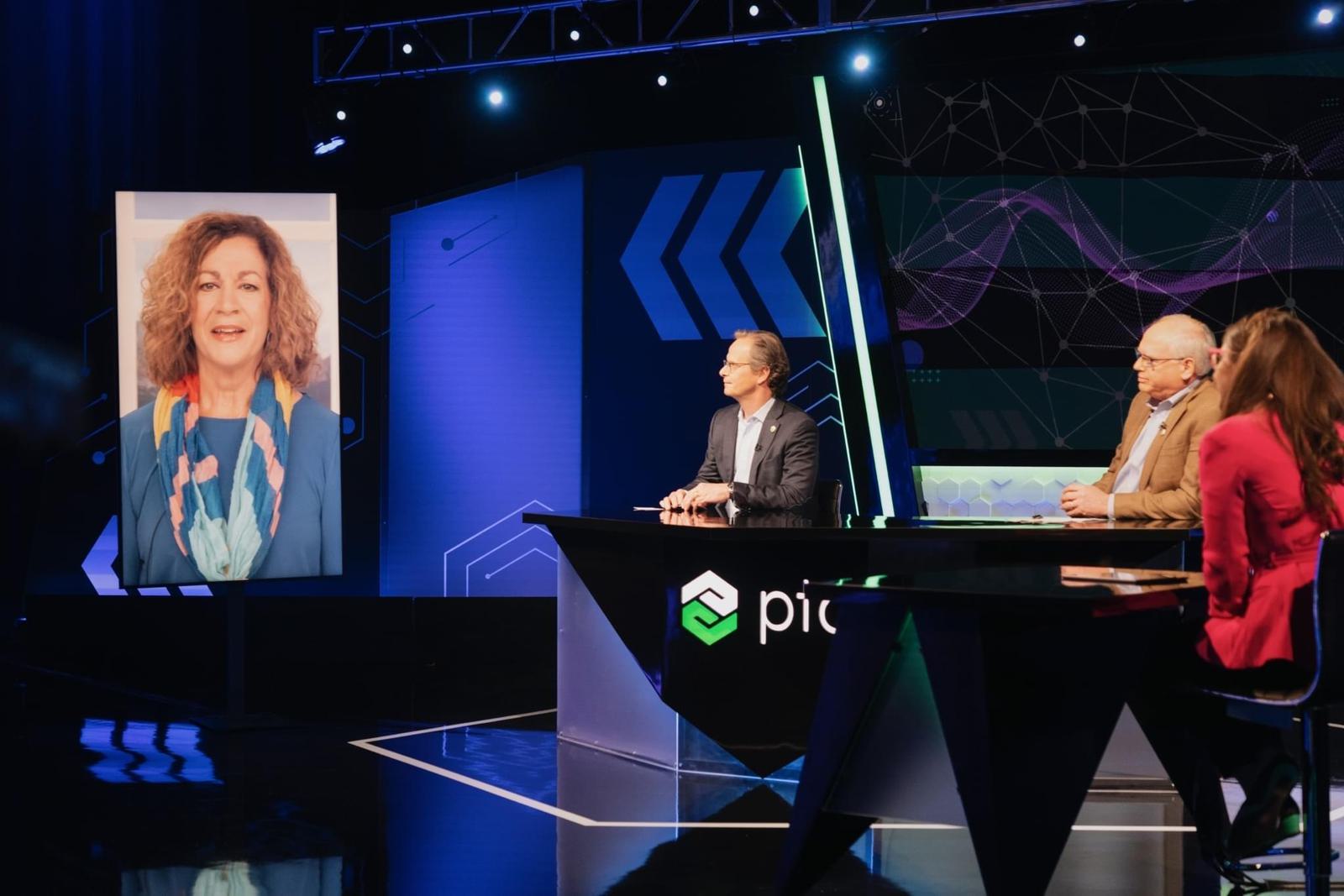 EPISODE TWO
In April, the second episode, The New Frontier of Product Development, focused on how the connected, digital thread enables engineers to stay focused on their designs while creating their best work, faster. Katie Linendoll kicked off the episode with a conversation with Olabisi Boyle, Vice President of Product Planning and Mobility Strategy at Hyundai Motor North America, where they discussed the importance of putting people first and ensuring that the technology you're implementing in your products serves their needs.
Katie then sat down with a panel of PTC thought leaders including Jon Hirschtick, Kevin Wrenn, and Linda Lokay where they chatted about how the pandemic forced many companies to face new realities and embrace agile work methods. They also touched upon some of the new solutions that accelerate the product design cycle and allow engineers to remove some of the barriers they encounter and focus on what really matters.
The episode wrapped with an "out of this world" conversation with Jacob's Engineering's Kelly Bryant as he explained how generative design has allowed his team to create safe, effective spacesuits for NASA astronauts.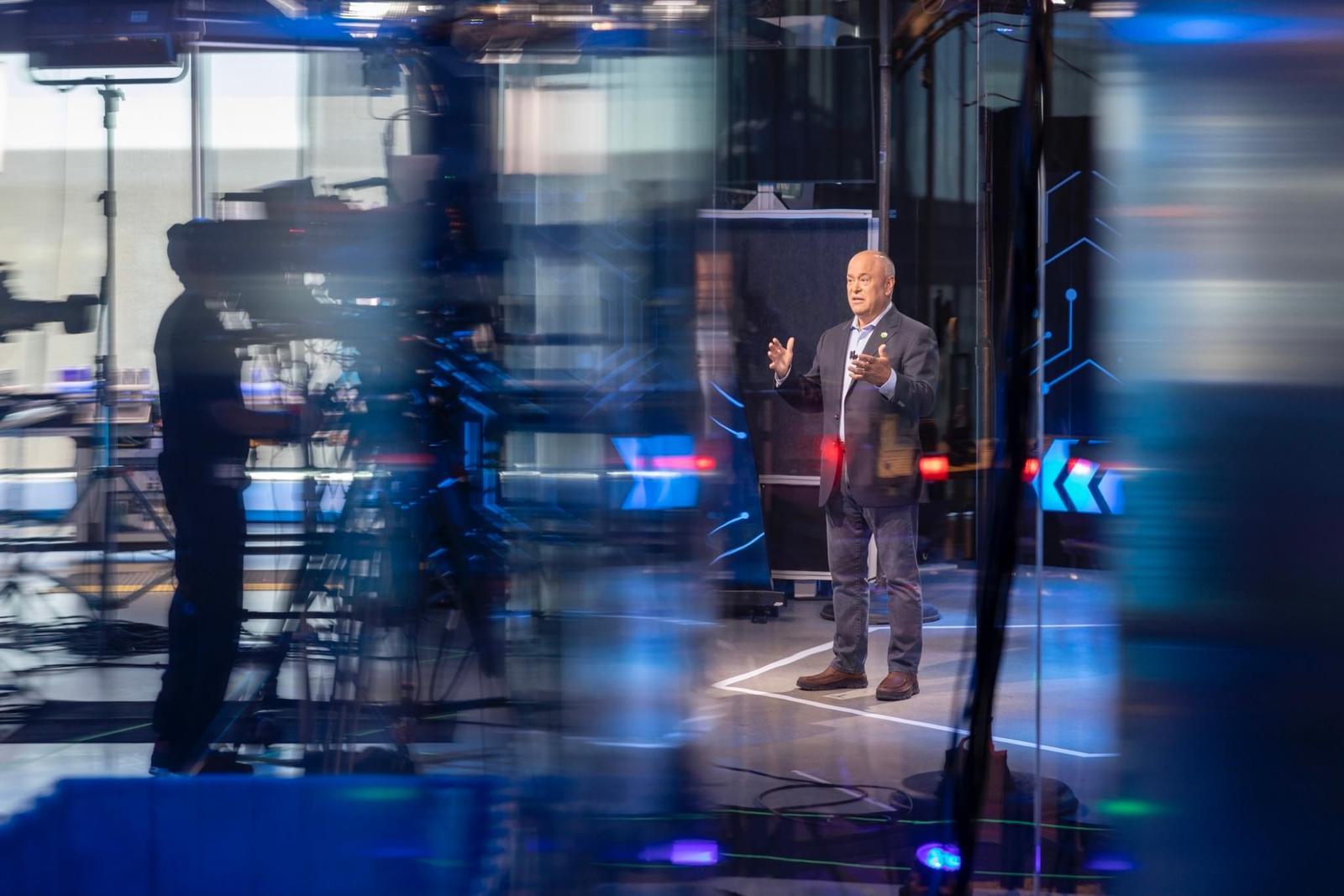 EPISODE THREE
In the season finale on June 24th, Digital Transforms Physical, PTC President and CEO Jim Heppelmann kicked off the episode with a conversation about how digital transformation helps us navigate the physical world and, in unprecedented times, has proven a powerful mitigation force. Jim concludes this segment by boiling down PTC's entire strategy to three simple words: Digital Transforms Physical.

Jim explained how PTC's CAD technologies aid customers in using digital to define physical. PLM allows customers to use digital to manage physical. IIoT enables customers to connect physical and augmented reality allows customers to augment physical. With SaaS, PTC strives to explicate the ways in which our customers will use digital to disrupt the physical world. Jim goes on to explain that the ultimate state of digital transforming physical is achieved via the digital twin. The digital twin concept is an incredibly powerful way to understand customer usage, optimizing product design, and even anticipating and preventing downtimes.
The content shared by featured guests throughout The Limited Series captured the attention of thousands across the world who were in varying stages of their digital transformation journey. The episodes left them questioning if there were ways they could better optimize their supply chains, if they should move their solutions from on-prem to SaaS-based and what they should be preparing for in the future.

If you missed out on any of the episodes, you can still watch them on-demand through September here. We had the episodes translated into German, Japanese, Chinese (simplified), Korean, Spanish, Italian, and French so the content can be consumed by thousands more.

We want to thank everyone who made LiveWorx a success and can't wait to share what is in store for 2022. Sign up to become a LiveWorx Insider to be the first to hear about next year's strategy in the upcoming months!
Watch The Limited Series On-Demand