Episode One is in the books! Thanks to everyone who joined us yesterday to watch Work Methods Changing the Workplace.
If you tuned in, we hope you enjoyed the show and got to learn a thing or two from our featured guests and PTC's technology experts. If you missed it, not a problem at all, each episode of LiveWorx 2021: The Limited Series is available on-demand. Simply register here and click the link in the "Watch an Episode" section of your attendee dashboard.
Whether you're watching for the first time or going back for another look at an especially compelling conversation, here are some highlights from Episode One.
Segment One – The Spotlight
Our guest in The Spotlight was Tim "Mr. Future of Work" Salau, and who better to talk through the implications of a year where remote work became the everyday norm for countless employees?
Tim's segment touched on several different topics, including the decentralization of the workforce, why all of us should consider the distinction between a job and a career, and how companies can meet the challenges posed by change happening faster and faster. Tim also shared his thoughts on how he puts those insights into practice as CEO of Guide and the tech tools that he uses to accomplish it.
Takeaway: "Curiosity is, I think, the number one ingredient to being successful at work, and for companies, creating the infrastructure and environment for that curiosity is a cultural responsibility... Ideas need time. Sometimes, you hear an idea and it doesn't make sense, but if you find the truth in that idea, you find a way to make it make sense."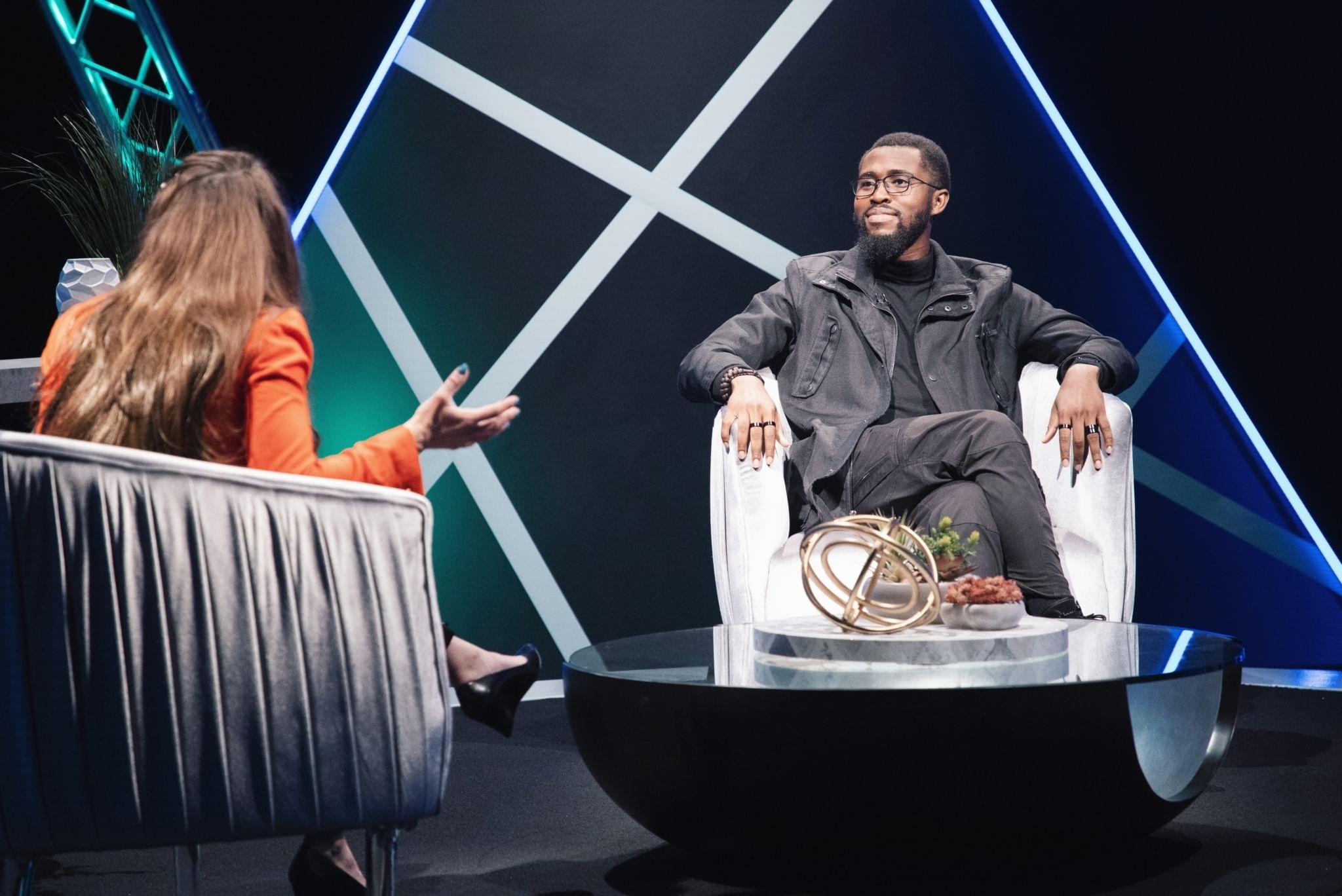 Segment Two – The Impact of Technology
During the Impact of Technology, we heard from some of the smartest minds in the tech space who put industry-changing tools into practice each day:
Lori Austin, Senior Customer Success Coach, Arena, a PTC Business
Michael Campbell, EVP, Augmented Reality Products, PTC
Michael DiTullio, EVP & President of SaaS, PTC
Sarah Reynolds, VP of Marketing, PTC
Mike DiTullio spoke about the effects of COVID-19 on the global supply chain and the implications for how large enterprises move forward, as well as why some companies were able to readjust more quickly and effectively than others.
Sarah Reynolds focused on some key benefits of newer, cloud-based tools compared to legacy systems, particularly when coordinating internal reviews, approvals and more. She also discussed the utility of augmented reality technology for front-line workers and how it can help them in their day-to-day.
Mike Campbell categorized the main benefits of SaaS digital transformation tools in two ways: efficiency and alignment, noting that organizational agility is built on that foundation. He also explained why collaboration across the enterprise underlines the importance of product lifecycle management.
Lori Austin knows PLM quite well and described how teams work together in Arena, which makes it easy for everyone to find all the relevant information (product details, past communication, processes) they need. An up-to-date digital record offers many benefits, from adaptability to accessibility to consistency.
Takeaway: "There's no shortage of definitions for digital transformation. For me, there's beauty in simplicity, so I think it's the rich information – the digital – being put in context, in the right moment, in the real world that we live in. And when you do that – here's the transformation part – you're able to rethink everything, from A to Z."

Segment Three – Changing the World
To hear about Changing the World, we welcomed Mike Ekbundit, who is Director of Engineering Development at GE Appliances, a Haier company.
Mike has done some outstanding work outside the office during his career to connect industry, education and community in a unique way; over the past decade, he helped high school students use industry-leading technologies to create an improved visitor experience for mobility-challenged sightseers of a local park.
Takeaway: "When you unlock creativity in students, you never know what they're going to do. In the case of the Bernheim project, the students came up with things that ranged from better picnic tables… to Pergola arrangements where wheelchairs could be in the middle to a viewing platform that was submerged in a lake so that everyone could watch the underwater life."
Of course, this is just a summary of some highlights from Work Methods Changing the Workplace. You can watch all of Episode One on-demand by registering here and accessing the content in your attendee platform. If you don't have a full hour, use the Chapters icon in the video player to jump to each section!
Next up: Episode Two. The New Frontier of Product Development will air live on Thursday, April 22 at 10 a.m. EDT and focus on the technologies that are reshaping product development and product design.
Generative design, simulation-driven design, SaaS-based design, additive manufacturing and the digital thread will all be topics of conversation, so if you're interested in staying on top of the latest in engineering and product development, this is the episode for you.
To register for The New Frontier of Product Development, click here. You can also sign up to receive updates on all things LiveWorx 2021: The Limited Series here.

---
Subscribe to LiveWorx 2021: The Limited Series